Students chose Tan Tao University for these undeniable advantages.
To become the first pioneer, Tan Tao University has successfully implemented Liberal Arts and is affirming its academic superiority in the United States as well as many developed countries. For those who attend TTU, you are relieved from stress with the following supremacy:
Comprehensive knowledge builds up confidence
Boring lectures are what you often encounter in college but TTU has put an end to that agony. Liberal Arts education and the curriculum of Rice and Duke University will be much fun when you drag yourself into experiments, competition and other extra – curricular activities.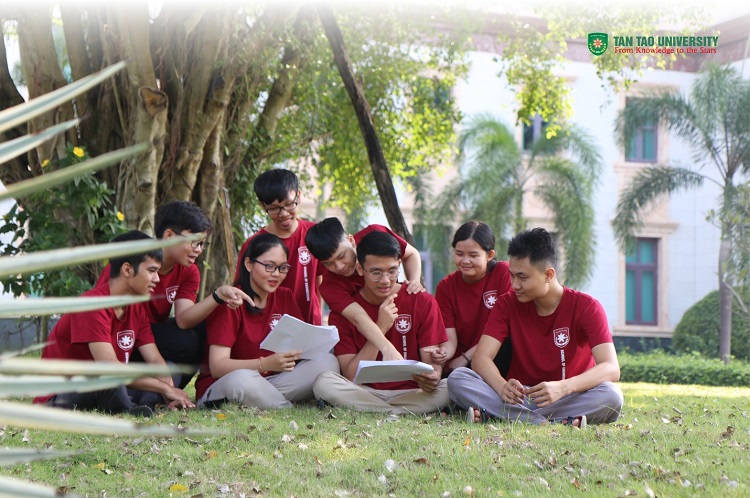 That's when magic happens. Is it tempting to transform into a new version with blazing skills, a wide base of knowledge and English – what most Vietnamese students lack. Then, job opportunities from Asia and around the world lining up on your desk definitely give you an electric shock because there are so many for you to choose. Isn't that great?
Highly experienced foreign faculties
You want to be great. You want to become remarkable.
That did not happen without great teachers. And here, at TTU, we ensure that every student has chances to interact with major doctoral professors or Vietnamese professors graduated from abroad. There is no doubt that they are the ones benefitting most from what TTU has been trying to accomplish over the years.
But that's not enough for our beloved students.
Many leading professors and doctors have been invited to work as well as give guest lectures at TTU so far. Recently, Prof. Ngo Bao Chau, Vietnam's talent to receive Fields Medal, has accepted teaching online for TTU students. Seminars with other experts, domestic and international entrepreneurs monthly is what you also experience when rolling into TTU.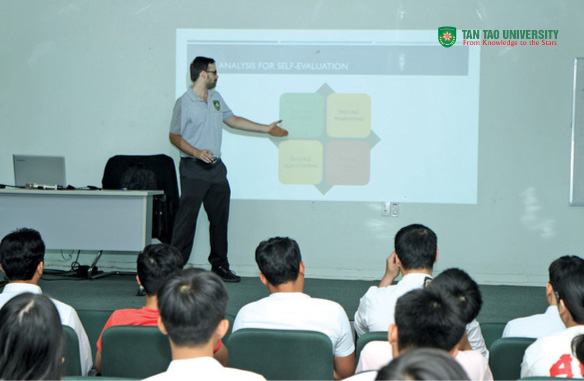 International Cooperation
Tan Tao University established relationships and signed MOU with many universities, institutes, businesses and leading organizations in advanced countries around the world. TTU students are provided with the opportunity to study, intern and participate in Scientific Conferences in Korea, the United States, Singapore … These are the chances to develop necessary skills such as critical thinking and global working styles.
For example, in May 2019, the school sent 12 medical students to Chicago to start a summer internship at St Mary's Medical Center, Hobart IN and Methodist Hospital, Merrillville Indiana. They participated in a Problem-Based Learning (PBL) class at Indiana University. At the same time, in Baltimore, Maryland, TTU's medical students are practicing in the emergency department. Then in July, August, and September, TTU cooperated with the University of Texas, School of Medicine in Houston to send students here for internships. In the summer, TTU continued to send 40 medical students to practice in the United States under the annual cooperation program. Otherwise, Widya Mandala University, Indonesia agreed to take 3 students of TTU's School of Humanities and Languages. School of Business also has 5 students coming to the United States to participate in research and internship at Indiana University of Pennsylvania, USA.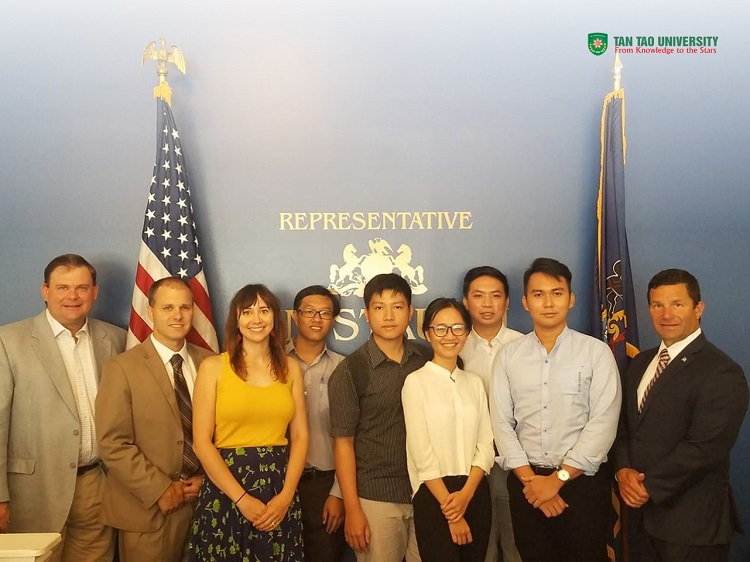 Tan Tao University always strives to bring outstanding advantages through a bachelor's degree program integrated with Liberal Arts.
Eminent English ability
One of the outstanding advantages when students study at TTU is the English – Vietnamese bilingual curriculum for students of the School of Medicine and 100% of English for those in Business and Economics, Humanities and Languages, Biotechnology and Engineering.
More than 64% of lecturers at TTU are foreign or Vietnamese graduates overseas which creates the best conditions for students to develop comprehensive English proficiency and confidence with the ability to communicate to study by English.
Besides majors, students also study 25% of Liberal Arts subjects in other areas such as Language, Culture, Literature, Civilizations, Art … along with other necessary soft skills. TTU students not only gain a wide range of knowledge, but also confidently communicate with other experts in English.
Apply Now for Scholarship
In order to recognize outstanding achievements as well as encourage TTU students, Tan Tao University sponsors annually many valuable scholarships such as: 100%, 50% and 25% of tuition.
The scholarship is worth 100% of tuition fee for freshmen of the School of Medicine with a total score of National High School Exams of 23 points or more. The scholarship is worth 50% of tuition fee granted for students of the School of Medicine with a total score of 21 – 22.9. And 25% scholarship for all students who register and interview to attend TTU before July 2020.
The scholarship is worth 100% of tuition fees for freshmen of the following majors: Economics and Business Administration, Biotechnology, Engineering, Humanities and Languages ​​with a total score of 3 subjects of National High School Exam (combination of entrance) with 20 points or more. The scholarship is worth 50% of tuition fee for students with a total score of 18 – 19.9 points. And the scholarship is worth 25% for all TTU students who register before July 2020.
Tan Tao University with the outstanding advantages shown in the training program has attracted a large number of students. According to the Admission Policy of the academic year 2020 – 2021, Tan Tao University has 12 majors including: Biotechnology, English Language, Computer Science, General Medicine, Nursing and Medical Technology, Business Administration, International Business.
To register and interview, please contact:
Tan Tao University – E. City, Tan Duc, Duc Hoa, Long An;
Hotline: 0981 152 153
Website: www.ttu.edu.vn
PR – Communications Department