"So said so done", Nguyen Hai Bang, freshman of School of Economics and Business Administration, is on his way to conquer challenges to turn his entrepreneurial dreams into reality. Let's learn more about Nguyen Hai Bang!

Nguyen Hai Bang is an alumnus of Tan Tao School for the Gifted, who won the first prize of a startup competition namely "Future Launchers", and currently received 70% scholarship from Tan Tao University.
Passion for business
Nguyen Hai Bang is really into business. Bang shared: "Whenever I go to a café or a restaurant, I regularly analyze the business model of the shop and account their profits."
When he has spare time, Hai Bang often read about books to get rich. He idolizes Billionaire Warren Buffett, because as far as Bang said, "he is a visionary leader, especially in the field of investment. Besides, even though he was incredibly rich, he still had a simple lifestyle, he also auctioned his lunch for charity".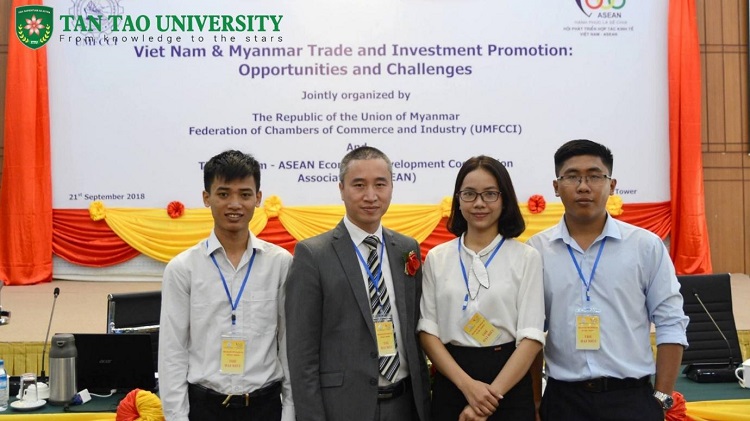 The Path to Run a Business
In 12th Grade, Hai Bang formed Bus&Tra start-up team as a role of team leader. And at the end of the year, Bang's team proposed the project "Travel on Vam Co River" to the start-up competition "Future Launchers" and won the first prize of the competition. The project of Bus&Tra is a project that aims to engage visitors with nature through practical tour on Vam Co River. The tours are designed not only for visitors to enjoy the breathtaking view of the scenery but also experience local people's activities such as bare hand fishing, cooking on the river,…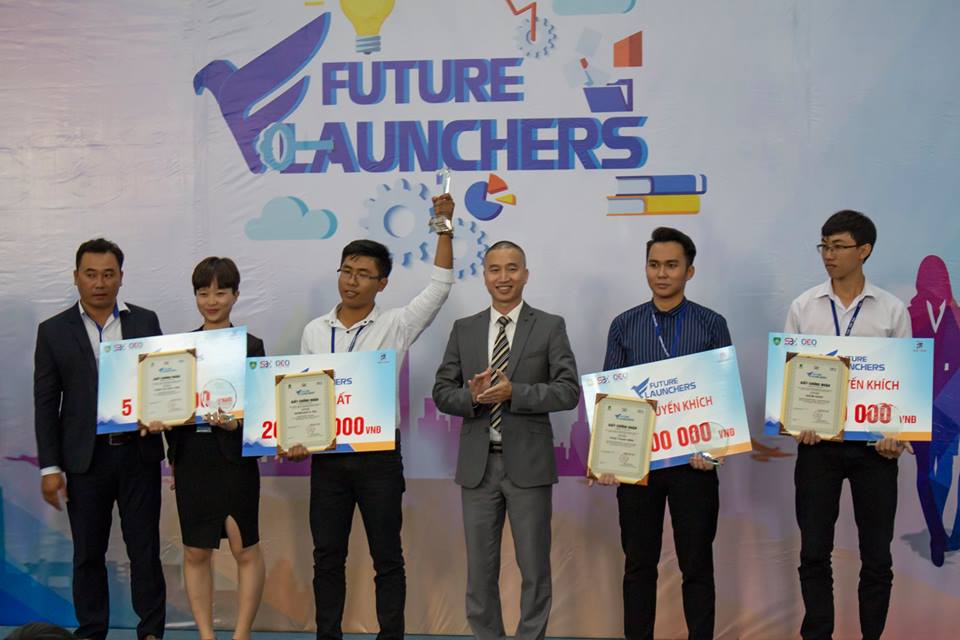 So, what caused Nguyen Hai Bang to take the road on starting a business?
"I personally think, thanks to the vantage of circumstances, location and human, Vietnam is creating favorable conditions for start-up activities. In addition, I am very hardy who like to do practical things. Therefore, I see that start-up will be suitable for me", Hai Bang said, " I have calculation, it is: The average salary for an employee in the company is 20 million per month (I think this number is also relatively high). Thus, from 22 till 60 years old, they will have 9.15 billion. From my point, the level of people's enjoyment is much higher than that. Additionally, I also want to create more, to contribute new values".
After the competition, Hai Bang's team is still working every day to promote and deploy the plan. After a period of time, they have made some first tours. When asked about difficulties in working, Hai Bang shared: "The difficulty of the group is the connection between thoughts, ideas and the reality we can do. Since our team first has nothing and team members are still very young, so they are changeable, then I have to try to improve my speaking and persuasion skills in order to attract them to my team and work together. Hence, his friends often regarded him as " a manipulator".
With the quotation Hai Bang keep coming back to: "Small steps. Big Dreams", he plans to prepare for his future with 5 steps: "Knowledge, Finance, Relationship, Recruiting excellent employees, Technology Transfer".
Hope you will maintain your goals and motivation along with the perseverance and determination to achieve your plan.