A summer program with students coming from different countries and cultures which was delivered with strict American standards being pertained have just successfully concluded at Tan Tao University.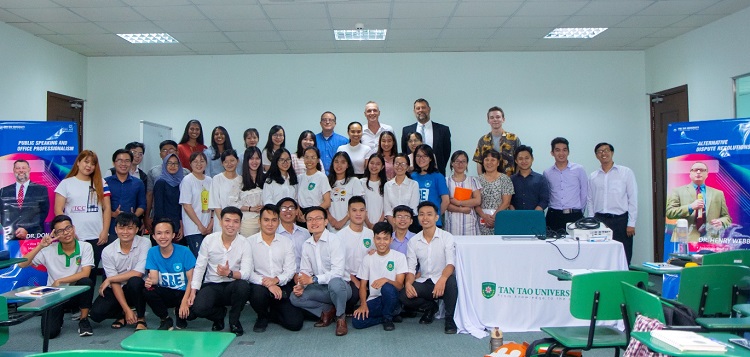 There are two courses in the program. Public Speaking and Office Professionalism started from 15 July to 26 July which was taught by Dr. Donald Tyler. Alternative Dispute Resolution (9 – 26 July) was taught by Dr. Henry Webb.
Of over 30 students joining in this program, the number of students coming from overseas accounted for 16.6 per cent. This is a great start for an initiative like this one organized for the very first time at Tan Tao University.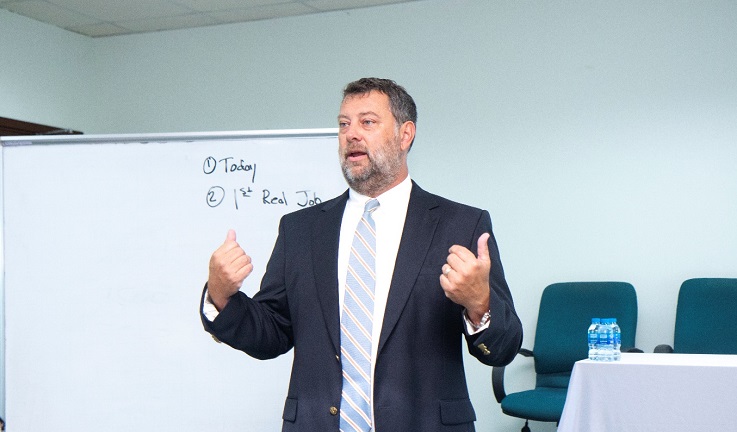 The program was the result of the effort of people from TTU's School of Economics and Business Administration. In this program, aside from the exchange of friendship, knowledge and culture between students coming from a variety of places including Thailand, Indonesia, the US and of course, Vietnam.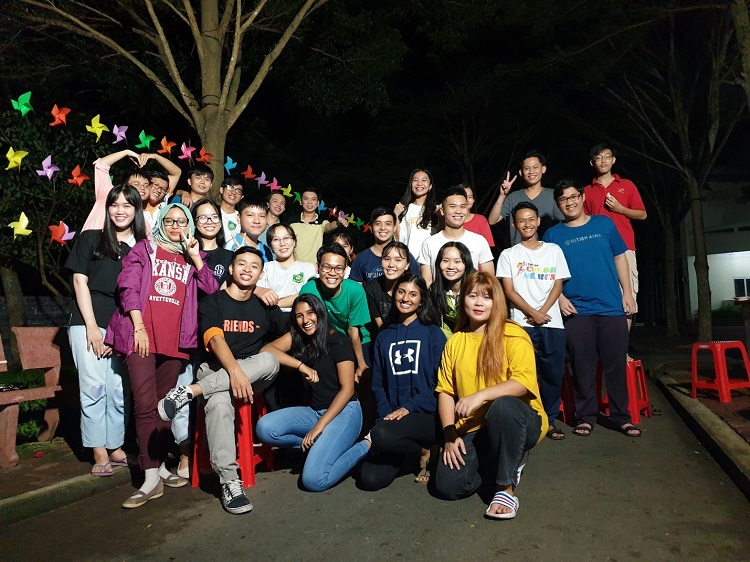 According to Dr. Henry Webb, the program lead and the lecturer of one of its two courses, this vibrant and high energy summer program is a tentative step that TTU wants to take to increase its presence internationally. TTU brings in American professors who teach in a very different style and this is also a message to all prospective parents and students that there are always opportunities for international exchanges like this one.
"At TTU, we always have opportunities to help students to participate in internship and clerkship abroad, especially in the US that are relatively easy and reasonably cheap to join." Said Dr. Webb.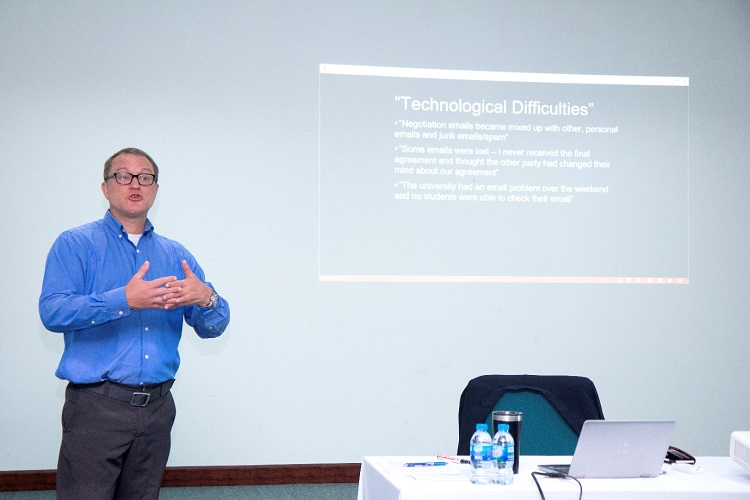 "I came to know of Tan Tao University from a post on my university website," Said Ing, a fourth year Business student from Thailand.
"The course activities listed sound attractive and although I came to Vietnam many times before, I'd never come here to study, so this time I decided that TTU will be my destination for the summer."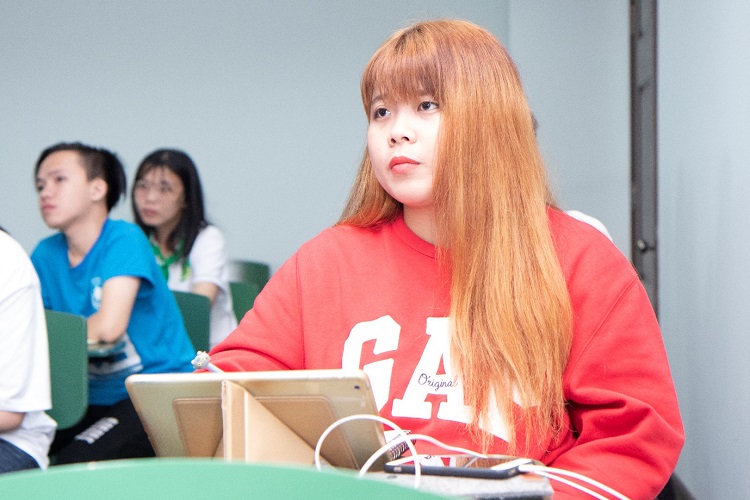 For Lala, a third year student studying Chemical Engineering at a university east of Indonesia, it's quite the same story. She also found out about Tan Tao University from her university's website.
"I never came to Vietnam before while here the cost is very affordable, I therefore also chose TTU to spend my summer this year, just like Ing." Said Lala.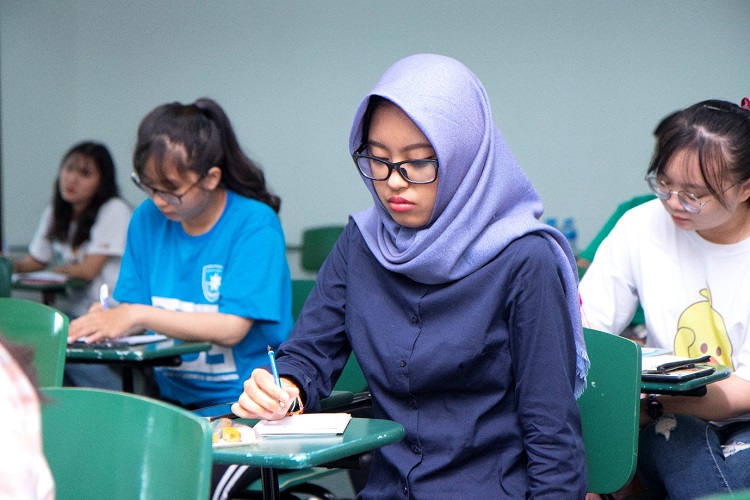 For Ing, if not TTU, this summer she would've gone to Taiwan to do the thing she loves the most: Travel. Lala however, planned on completing her internship back in Indonesia if she didn't go to TTU to study.
Talking about the time here at Tan Tao University, they both enjoyed the experience very much. Lala used "friendly", "fun" and "pretty campus" to describe her best experience here. They are "full of love", "close to nature" and "yum yum" in Ing's terms.
"If you prefer the city life, TTU may not be the destination of choice. But if nature is your cup of tea, where you can build excellent relationship with all the very nice people, TTU definitely is a place you must consider." Said Ing.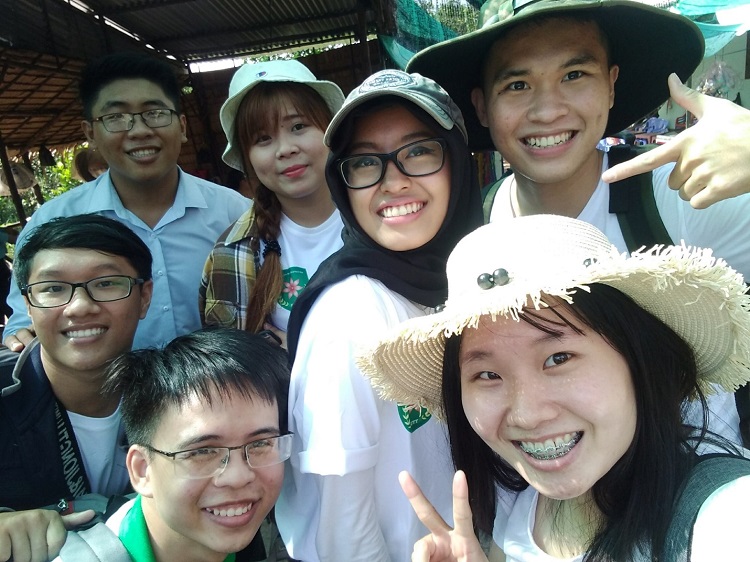 If there were anything the students of this summer program would like to see changed for the better, that would be preparation. Lala said that as a former member of the committee at the helm of organizing the summer program for international students similar to that of Tan Tao University, she would love to see better preparation including basic guidelines and information session prior to the start of the program. It will guarantee students will have what they need to succeed in a new living and learning environment to excel their full potential.