At 2:00 PM October 24th, 2018, Safety and Wellness Committee (SWEC) hosted the sharing session on Coping with Grief by Ms Phuong Tran, Master of Psychology. With experience years in counseling and psychotherapy for more than ten years, and in taking care of cancer and dying patients for more than eleven years, Ms Uyen Phuong helped TTU and TTS lecturers, students recognize normal reactions when facing grief, and know how to prepare for the loss in future.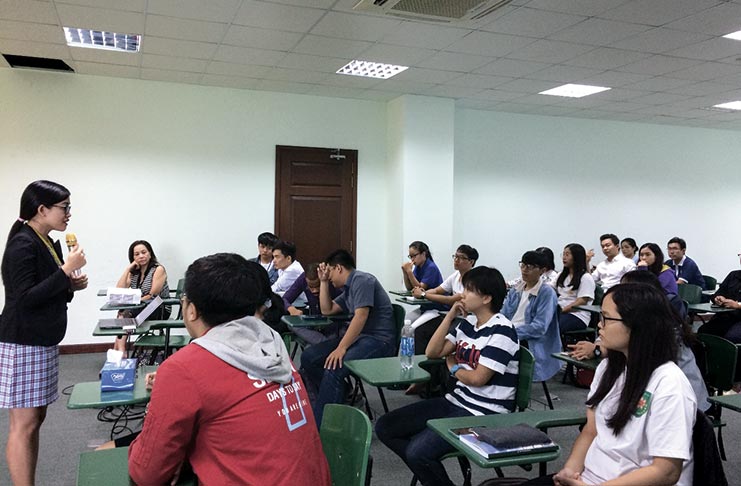 When mentioning "death", we usually feel uneasy, even frightened. So what is a peaceful death to you? An honorable death? Or to sacrifice your life for your beloved ones? Or aging death? No matter what is is, the only way to face the pain of loss is preparing for it.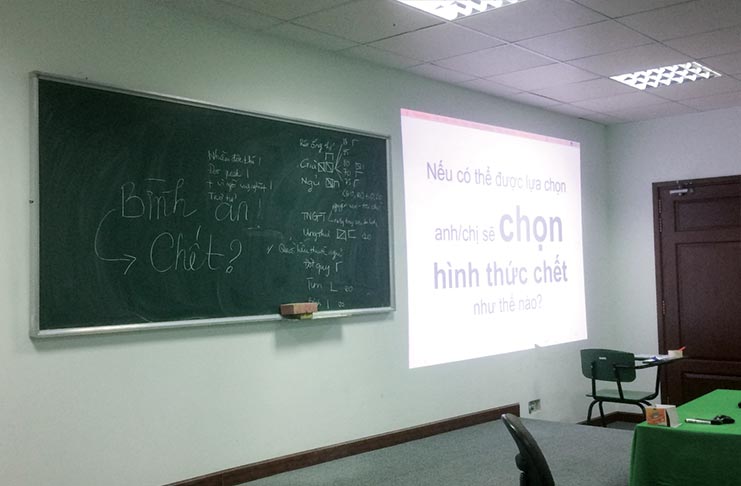 Preparing for the death will not draw us closer to the death, but make us more comfortable when dealing with the unknown. Because staying healthy does not always mean feeling peaceful, let live a full life in which there will not happen a day when we say "If only …". We need to set goals in each stage of life, do what we need to do, say what we never took the chance to say, as the preparation to face tragedy stems from mindful and meaningful moments of our limited time.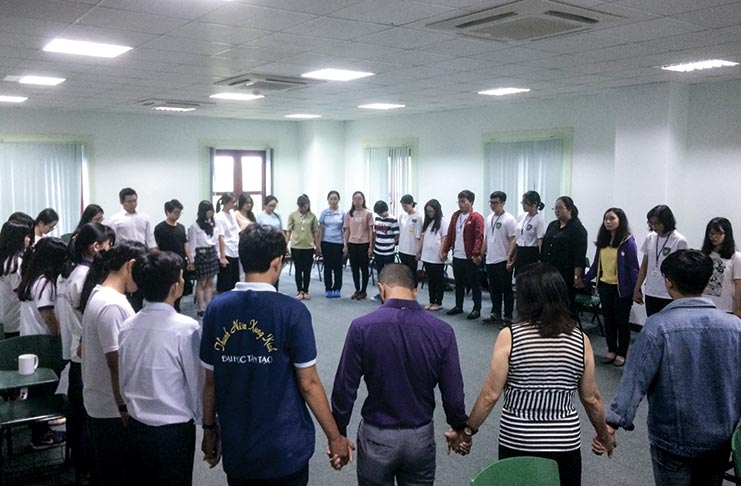 There occurred wide range of emotions. Ms Phuong Tran created relaxing moments during serious and lively discussions. She encouraged the audience to join her in sharing experience of grief and death-relating thoughts. The pace then slowed down so that each can have a chance to think thoroughly about loss. In the end, the tears and silent hugs that we gave each other healed more than any comforting speech.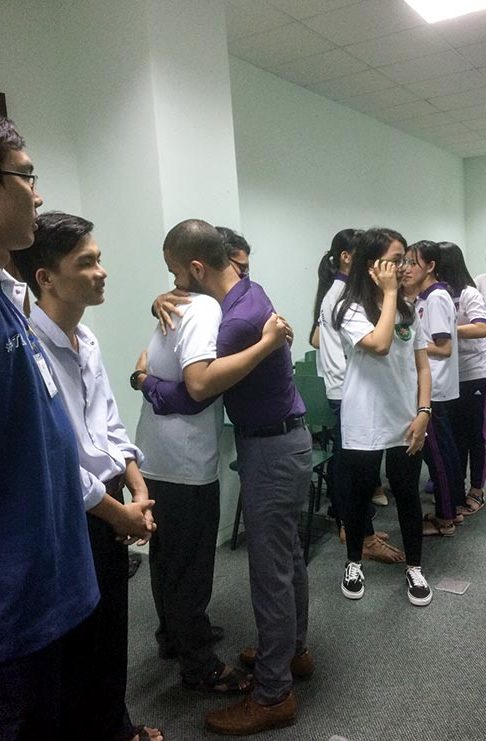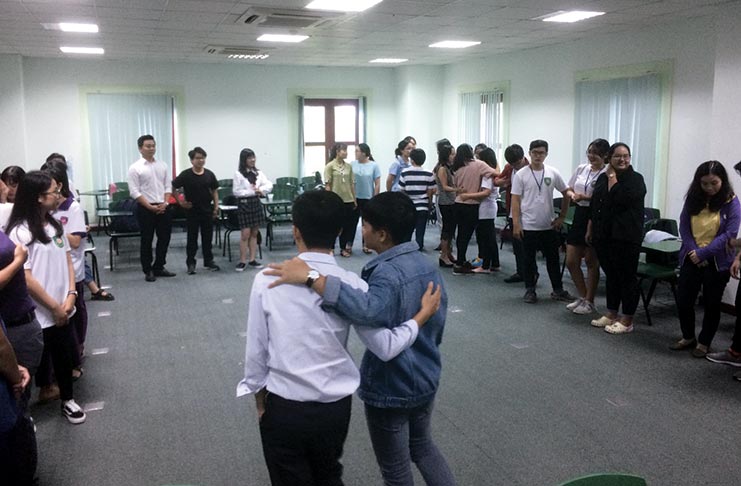 Two hours of the sharing session hopefully brought memorable moments, as well as meaningful experience to the participants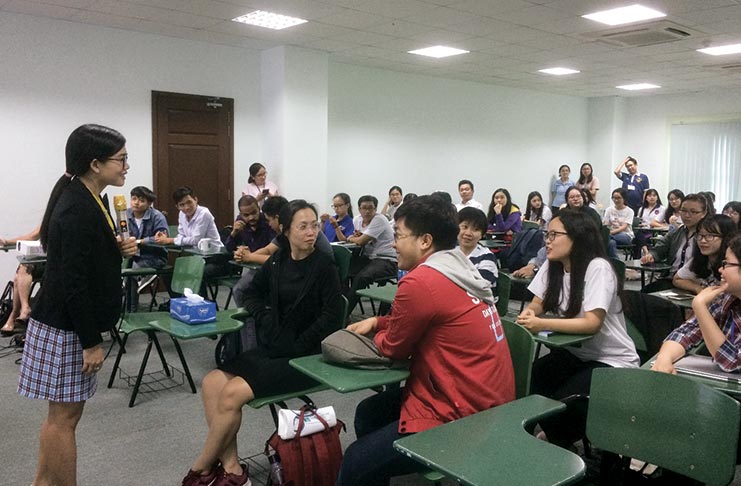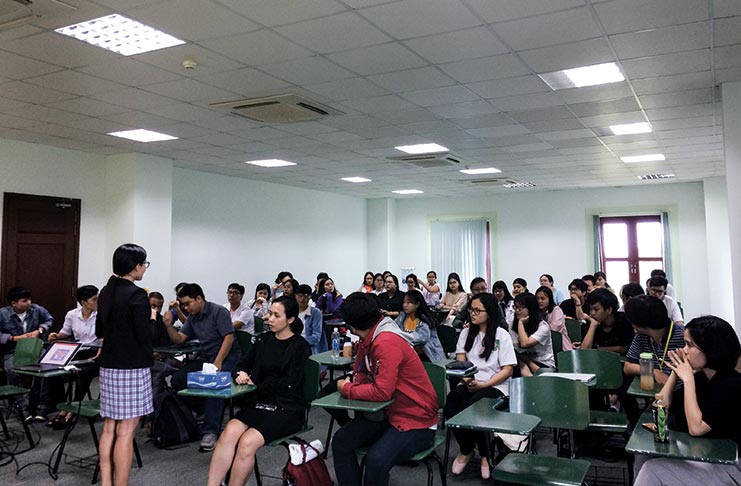 In this session, SWEC was pleased to have Ms Maria DH Vo – who supported the talk from the start, Dr Phuong Thao – lecturer of Microbiology, Mr Anh Khoa – lecturer of Medical Terminology, Mr Issac – lecturer of Basic English, and more than 60 students from TTU and TTS joining us. We hope to spread our message to everyone that YOU ARE NOT ALONE. WE CARE!