HOA TRANG NGUYEN 2019
The 11 years of nurturing blossom of poinsettia have passed, Hoa Trang Nguyen Award continues to be awarded for talented blossoms in Viet Nam in 2019. This significant award will be a remarkable motivation which encourages outstanding students to improve themselves to take the responsibility of the development of Viet Nam.
With the purpose of praising and encouraging students to study, helping students overcome difficulties and nurture their dreams to reach the tiptop of knowledge with remarkable academic achievements nationwide, Hoa Trang Nguyen Award is founded and funded by Madame Dang Thi Hoang Yen.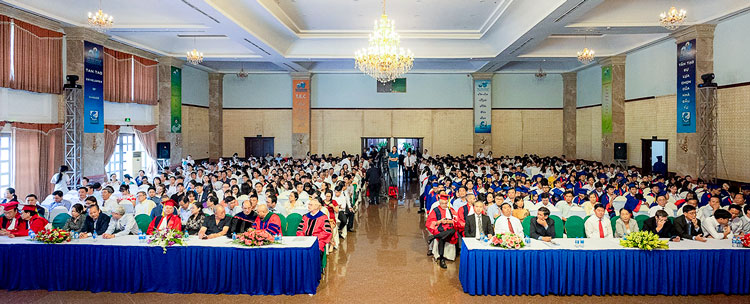 One of talented students named as Pham Hoang Man, Hoa Trang Nguyen Student in 2011, the only representatives of Viet Nam students had gained the Southeast Asia Young Leaders scholarship remarked by Barack Obama President in 2015. Nguyen Hoa Dam – Hoa Trang Nguyen 2008, is the enthusiastic editor of Viet Nam television. Ha Van Hoi – Hoa Trang Nguyen 2009, Nhan Tai Dat Viet 2016.
In 2019, along with the blossoms of Poinsettia, Hoa Trang Nguyen continues to cheer students all over the country. So far, over 10 thousand of Hoa Trang Nguyen blossoms are awarded by the talented scholarship with over 27 billion Vietnamese dong.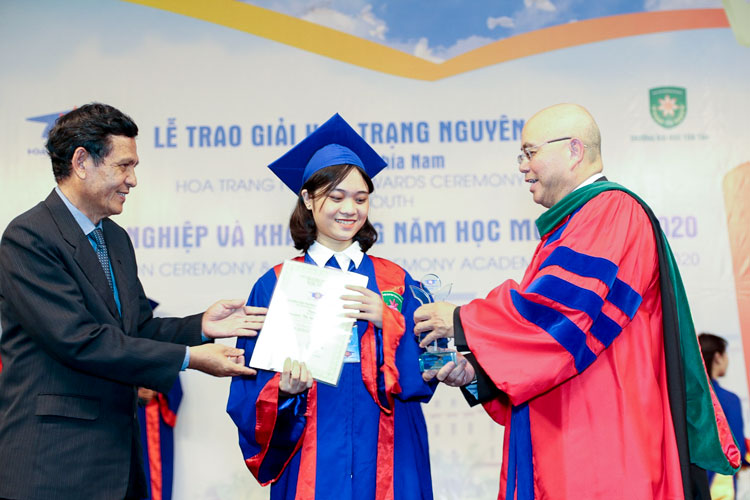 This year, Hoa Trang Nguyen in the South, hosted at Canary Conference Center, Tan Tao University on October 06, honorably awards 109 colorful blossoms who get high academic achievements.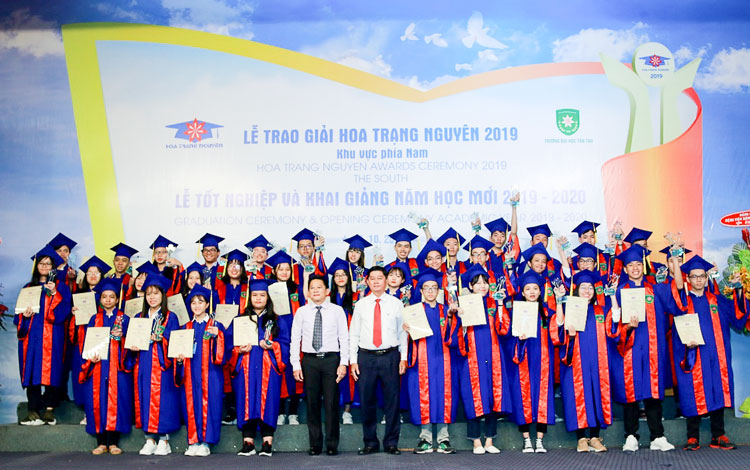 While reveling in the joyfulness, the 12th Hoa Trang Nguyen in the north, hosted at the house of culture students in Ha Noi is official happened. Again, 137 outstanding students are welcomed by Hoa Trang Nguyen Club in the north.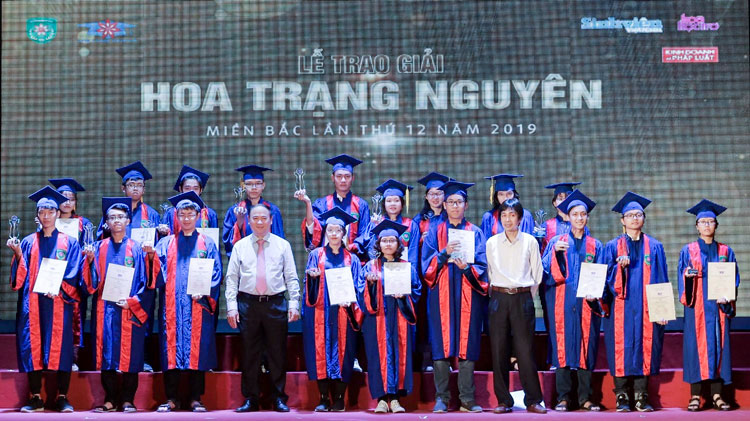 It's strongly believed that Hoa Trang Nguyen Awards are proud scholarships which honorable praise the blossoms of country. To build and develop a Hoa Trang Nguyen community, thanks to Madame Dang Thi Hoang Yen – who has accompanied Viet Nam students for many years.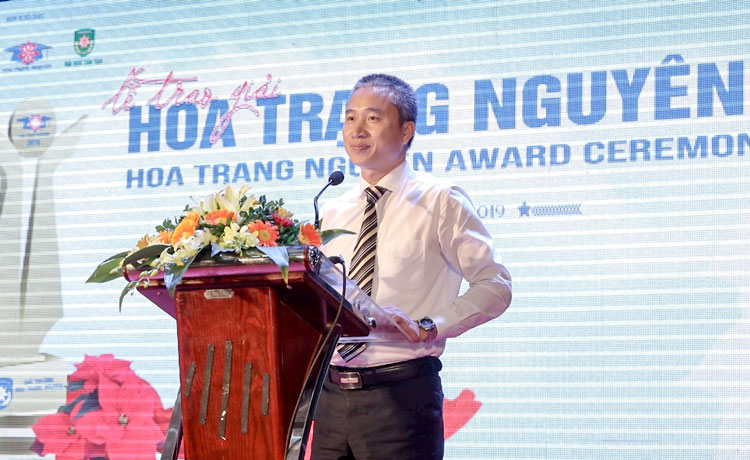 In the hope of Madame Yen will stay heathy and gain more success to continue to light up Hoa Trang Nguyen. Additionally, wish the best for Hoa Trang Nguyen Awards to accompany the next generations of Hoa Trang Nguyen all over the country in the future.