When the remaining time before the National High School Exam is not much, the worries of the students will increase. Therefore, to help students relieve the pressure of exam season, as well as have the right advice and orientation on the road ahead, the counseling and vocational programs will be really necessary and useful.
On March 10, Tan Tao University (TTU) was present at Can Tho University to continue to accompany with The 2019 Admission Counseling Day organized by Tuoi Tre Newspaper.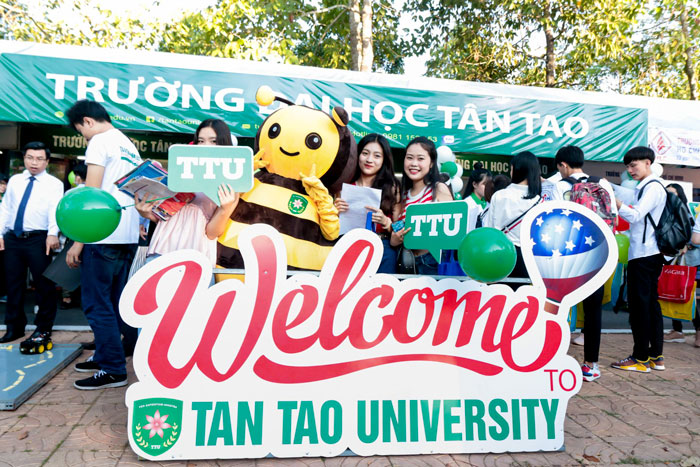 Before that, on January 20, Tan Tao University also participated in the Admission Counseling Day at Ho Chi Minh City Polytechnic University and received enthusiastic responses from students.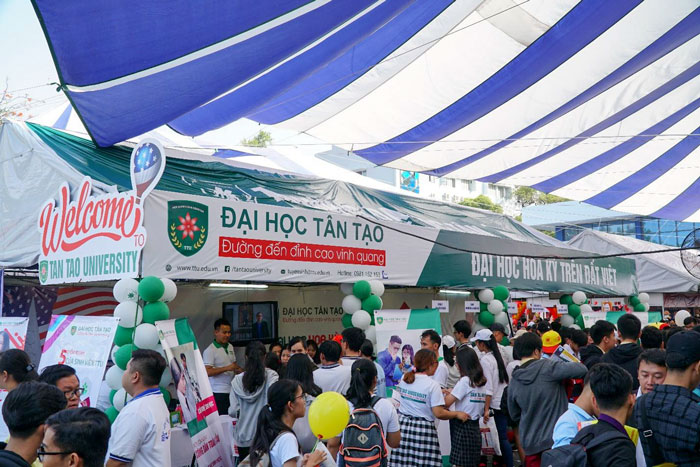 During the festival, high school students from the Western provinces came very early to visit, experience, learn information about universities as well as receive many useful advice on choosing university and preparing for upcoming National High School Exam.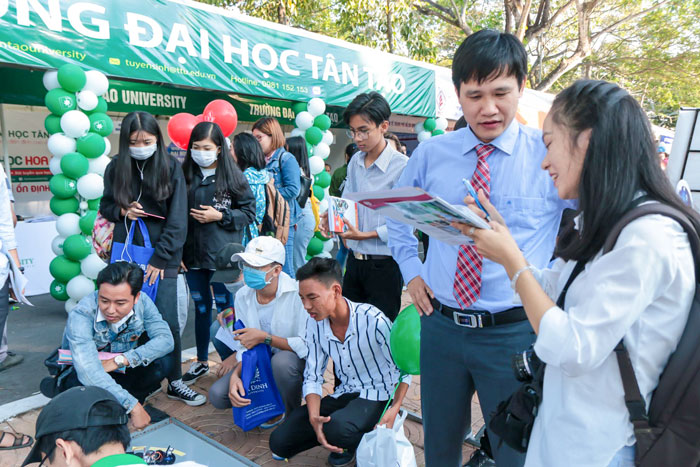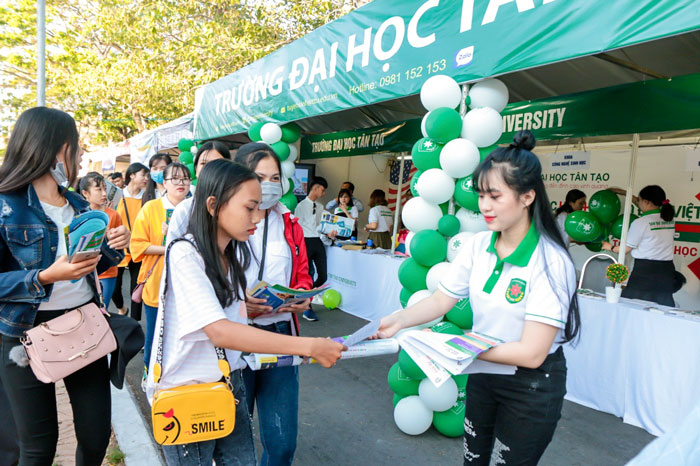 At the booth of Tan Tao University, a lot of young people came to be consulted by experienced lecturers who are Masters or Doctors from TTU. Students were very interested in listening about the Liberal Arts Education program training 100% in English, which Tan Tao University has been applying. Besides, students also received the useful advice about choosing a career in the future.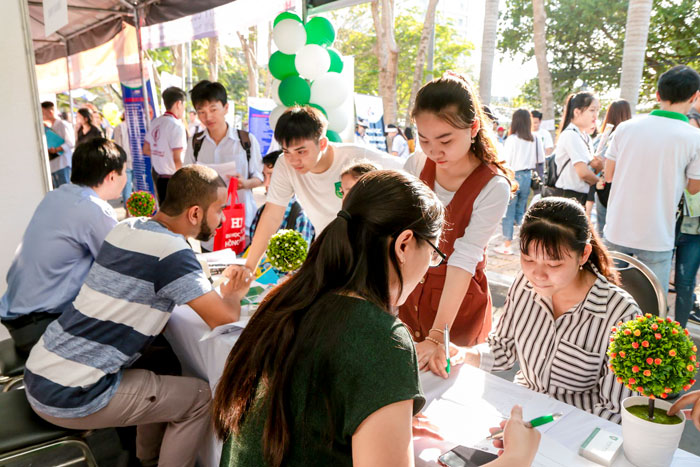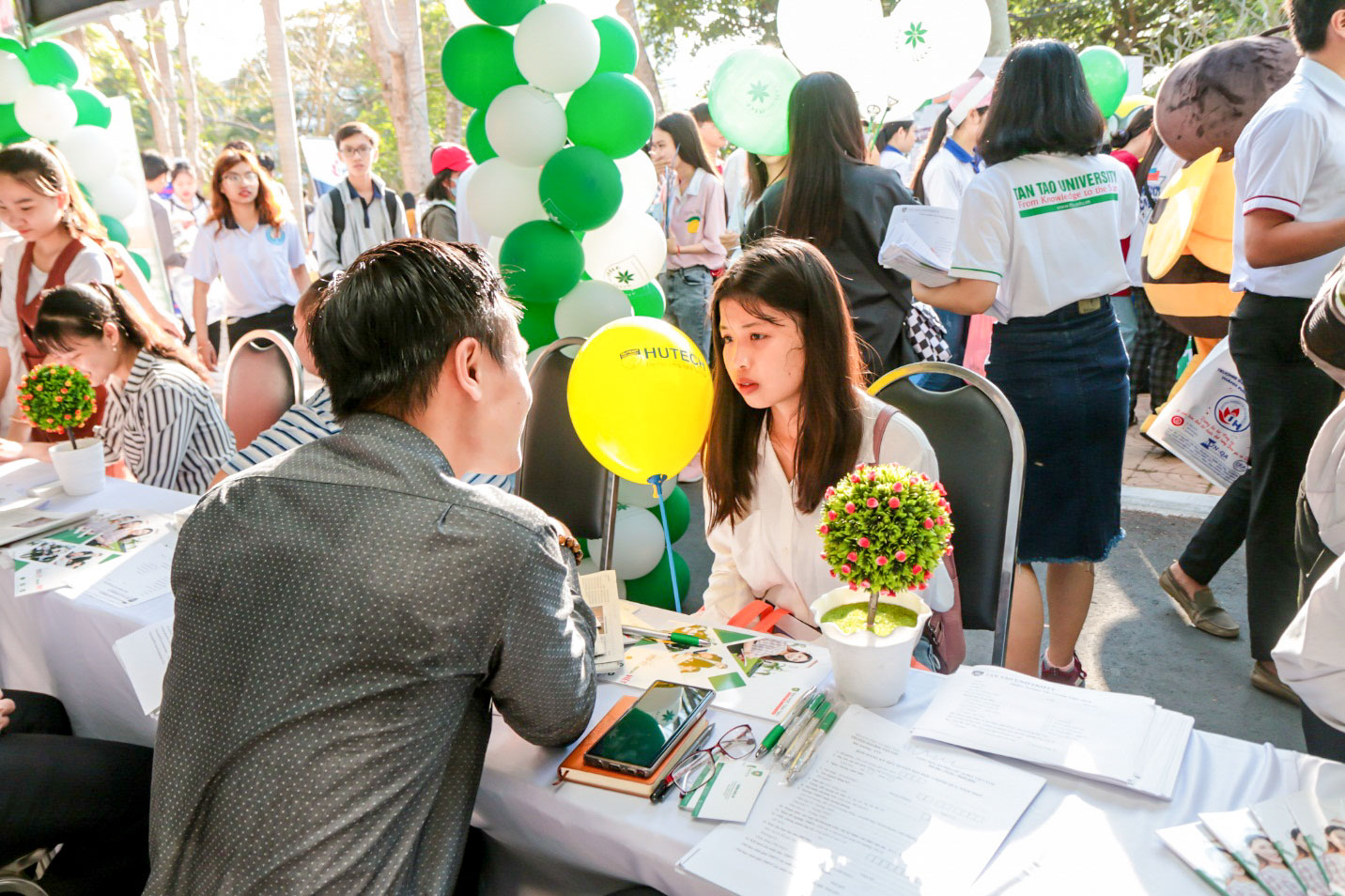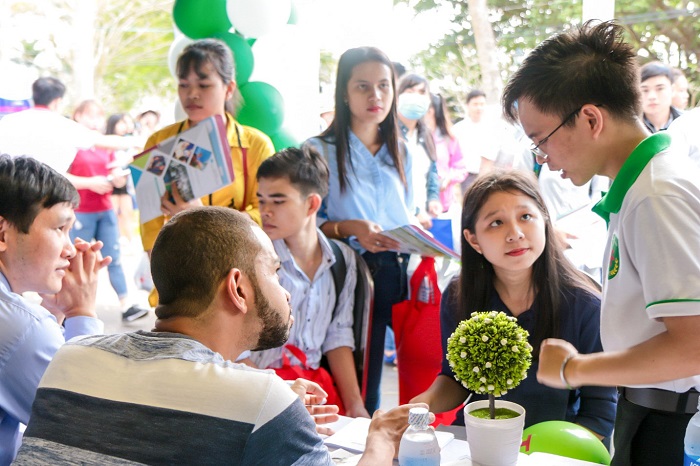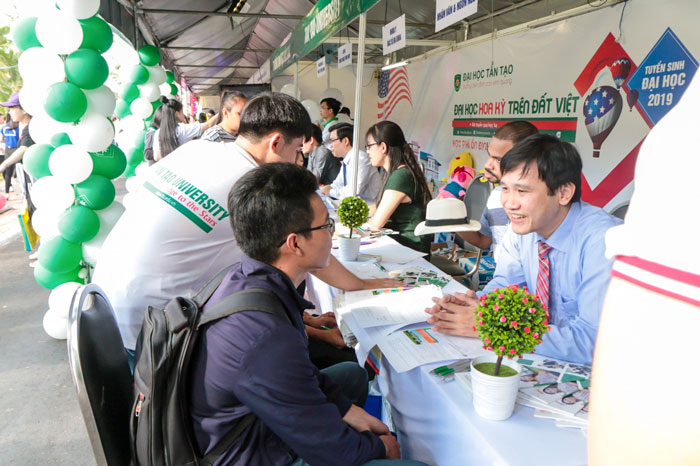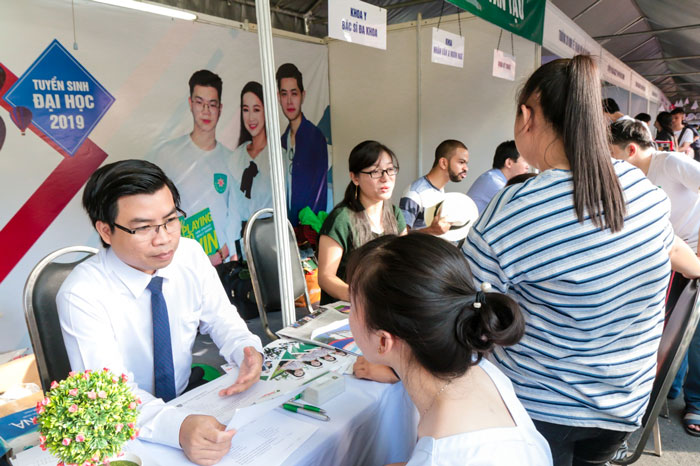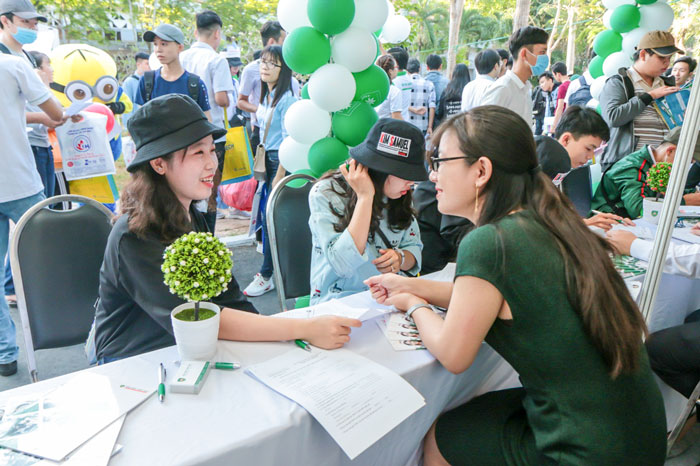 Besides, the students who were consulted, asked questions, made surveys had the opportunity to win lots of prizes and many of them received valuable gifts from Tan Tao University.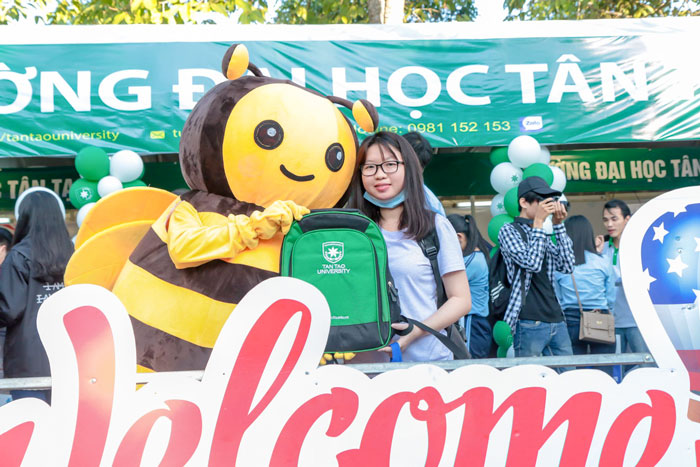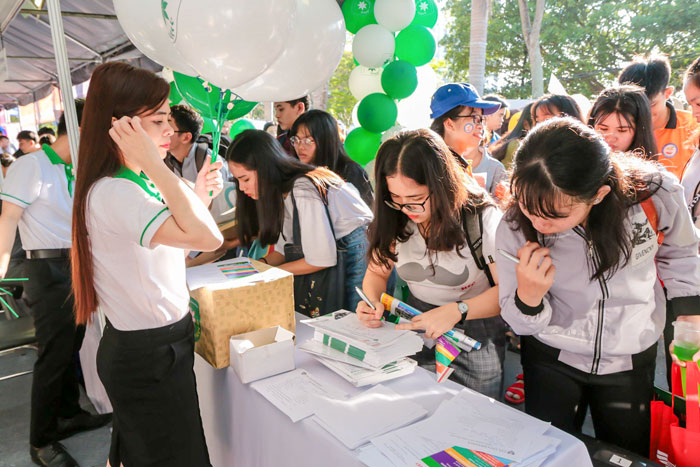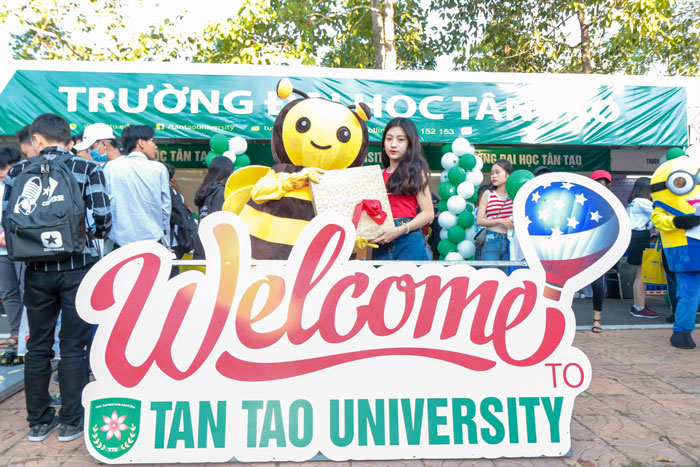 Small gifts were given to lucky students.

In addition to being consulted and asking questions, students were also excited about the control car model of students from School of Engineering of Tan Tao University. There were many students participating in experiencing this game.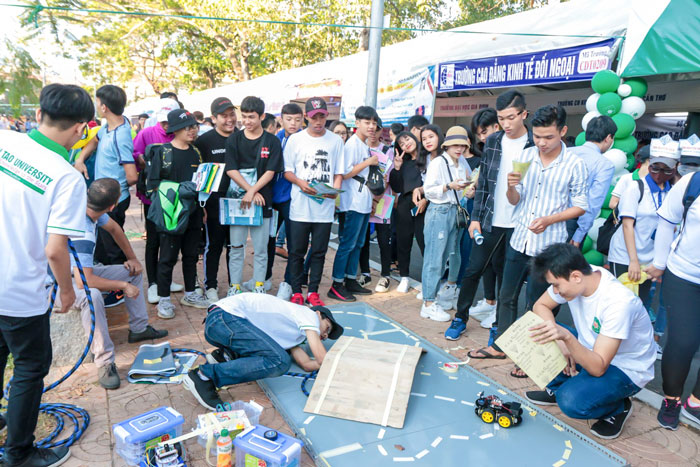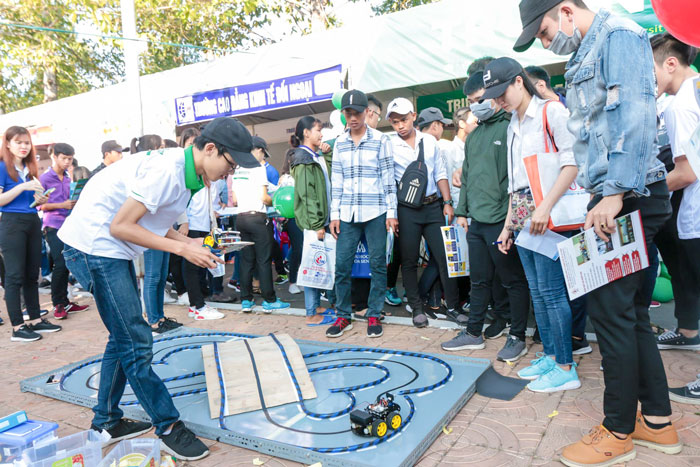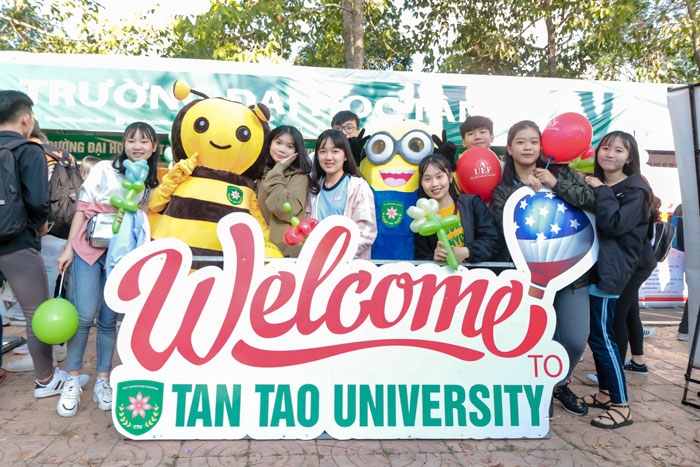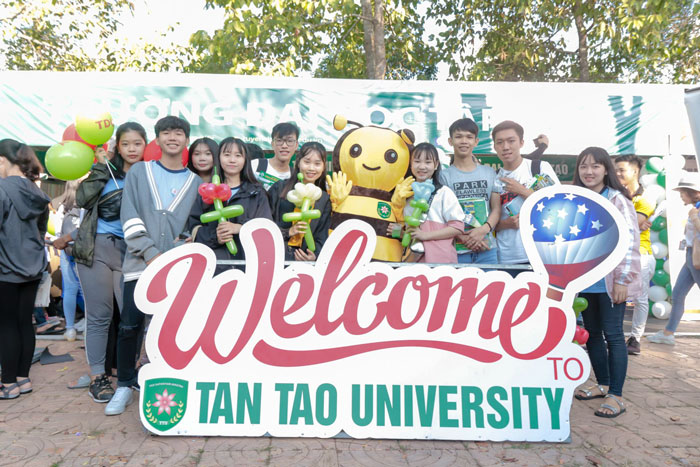 The students were extremely excited when they took photos with two mascots of Tan Tao University. Many exciting moments were continuously recorded in front of TTU's booths.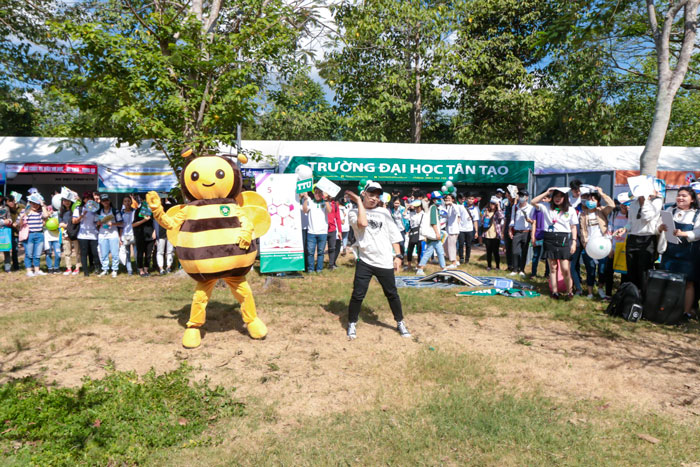 After taking a picture with students, our "Golden Bee" mascot was extremely active when he danced skillfully and attracted many students. There were students who came and danced with him.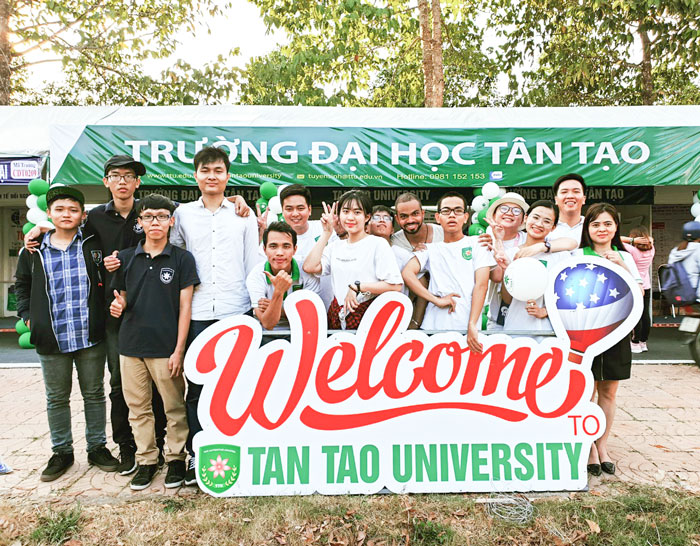 The 2019 Admission Counseling Day ended successfully. Tan Tao University left many memories and deep impressions with the young people with all the enthusiasm and sincerity. We wish all 12th graders good results in the upcoming National High School Exam and get their orientation for future careers. Hope to see you again at TTU.
Detailed advice: Admissions and Media Department – Tan Tao University
Address: Tan Tao University Avenue, Tan Duc E.City, Duc Hoa District, Long An Province
Phone number: (+84) 272 376 9216)
Hotline: 0981 152 153 (Zalo, Instagram)
Facebook: https://www.facebook.com/tantaouniversity/