Source: Tan Tao University
From March 2022 to the end of May 2022, Tan Tao University (TTU) organizes a series of workshops titled "Choosing a Happy Career" to help high school students get the best gear to prepare for the upcoming high school graduation contest.
With the desire to create a realistic exchange environment for high school seniors across the country, "Choose a Happy Career" is deployed by TTU for thousands of students to experience, learn, and improve their knowledge, skills, and orientation to choose a career for themselves.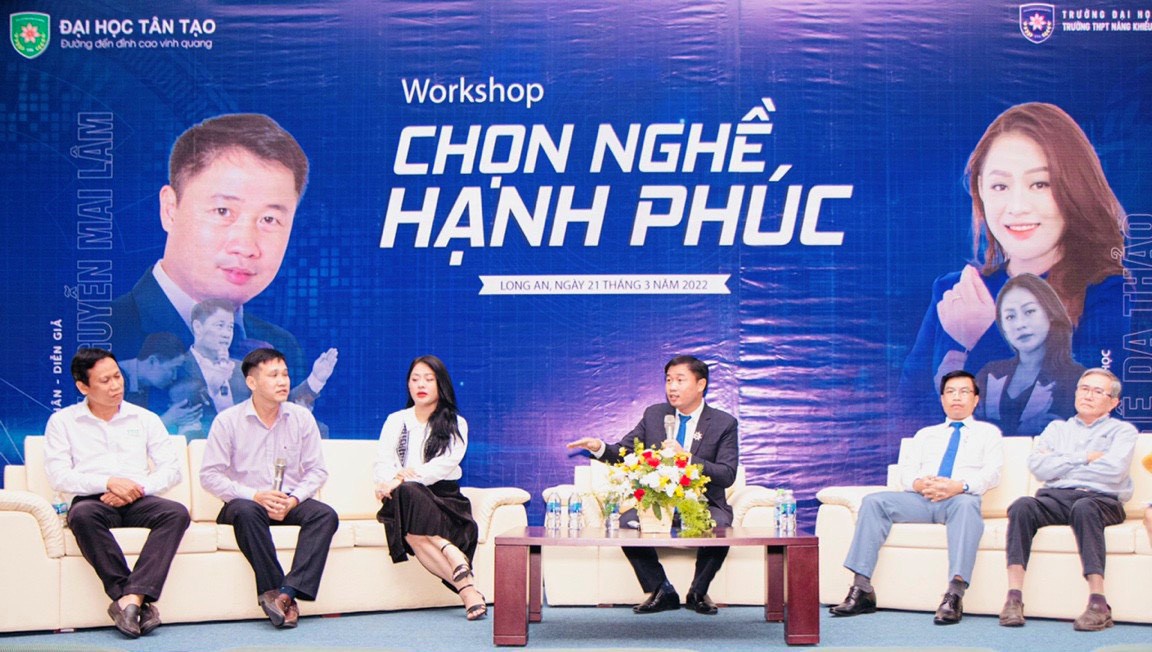 Diverse activities with key topics
The workshop series "Choosing a Happy Career" are built and developed by TTU with a range of organizational methods and approaches to the main issues that many high school students are interested in. TTU also cooperates with the Board of Directors of high schools to choose topics appropriate for each school and meet the actual needs of students.
Accordingly, the workshop series includes ten topics as follows:
Choose a happy career (Choose the right Career – Happy life)
Set goals and motivate to learn for students
What should we do to get ready for "student life"?
How to become a global citizen?
Industry 4.0 and future career choices
Self-branding and positioning
How can you pass the high school graduation English exam?
Skills and aspirations to start a business in the 4.0 era
Psychological key to "pass" the exam season
Future orientation – Life management

The program has reached nearly 50 high schools in Ho Chi Minh City, Long An, Tien Giang, Ben Tre, etc
"Liberation" Dialogues
Students who attend the workshop will be provided with the foundational knowledge and skills needed to successfully complete the high school exam as well as orient themselves towards future career choices. Besides, all questions and concerns of students about preparation, study, and exams will also be answered by TTU's Organizing Committee, speakers, and professional advisors such as: Nguyen Mai Lam, Vice President of TTU; Doctor of Psychology, Dao Le Hoa An; and Master of Education, Che Da Thao, thereby helping students learn more experiences, hone skills, inspire and prepare mentally for the upcoming high school graduation exam season.
The journey to lighten the dream
In parallel with the implementation of the workshop series "Choosing a Happy Career", TTU continuously awarded full scholarships to excellent students and students with special circumstances to continue their studies That is also a meaningful job that contributes to improving the quality of human resources, thereby effectively serving the task of socio-economic development of the whole country in general and Long An province in particular.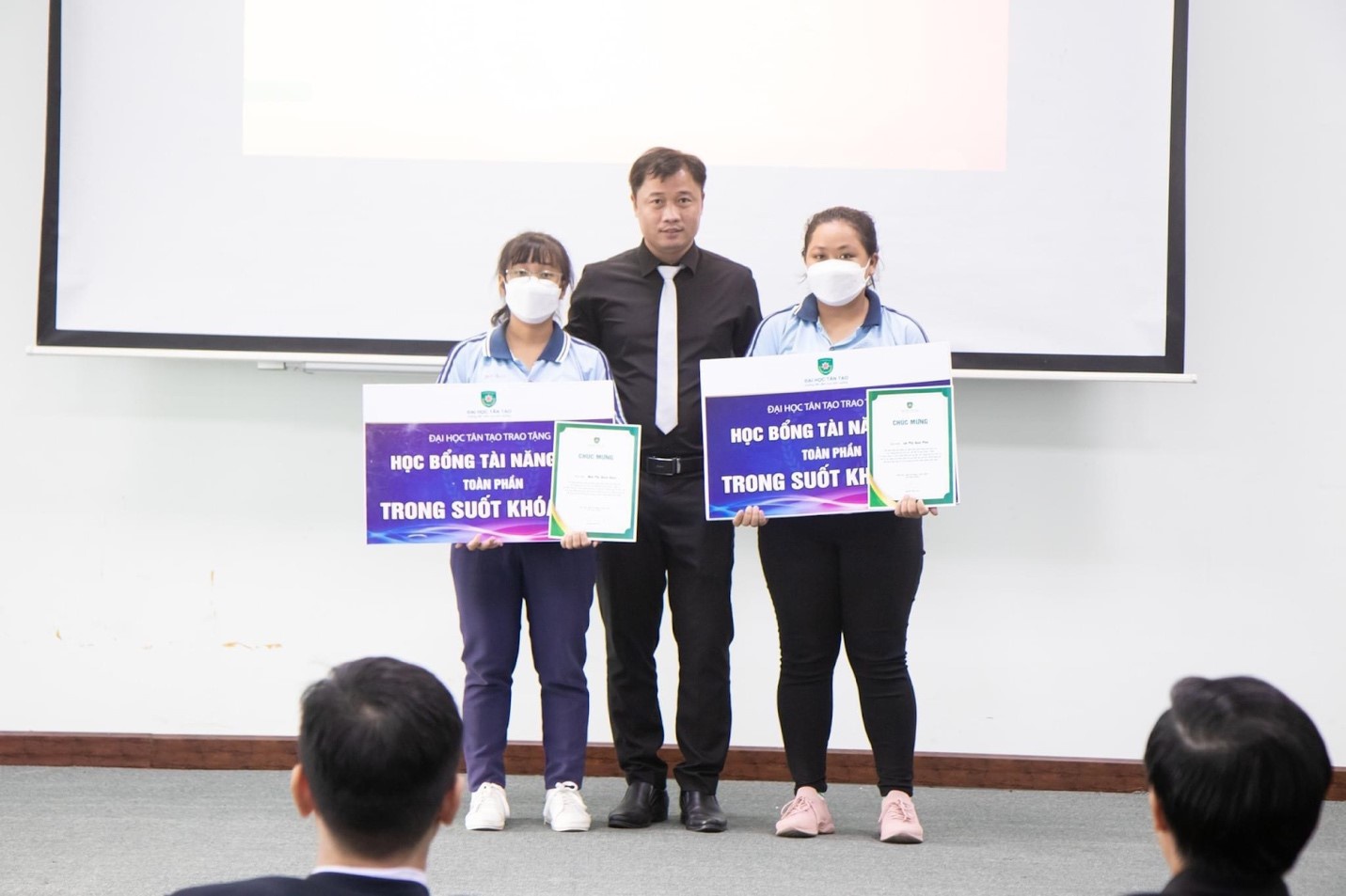 With the participation of leading speakers and careful investment in topical content, the series of "Choosing a Happy Career" programs have gradually become solid and useful luggage for students before entering the national high school graduation exam in 2022.
It is known that in 2022, Tan Tao University will enroll 480 students from the regular university system. In which case, the target for candidates majoring in Business Administration is 35, International Business is 35, the English Language is 40, Finance and Banking is 20, Accounting is 20, Biotechnology is 35, Computer Science is 35, Medicine is 200, Nursing is 30, and Medical Laboratory Engineering is 30.
Admission applications will be accepted in two phases: Phase 1 from March 1, 2022, to May 31, 2022, and Phase 2 from June 1, 2022, to June 30, 2022. The next phases will be officially announced on the website of Tan Tao University. However, the school may stop accepting applications when the quota is met before the deadline.
For any questions regarding admissions and scholarships to Tan Tao University, please visit the website: https://ttu.edu.vn/tuyen-sinh/ Alternatively, call 0981.152.153 – (0272) 3775995.