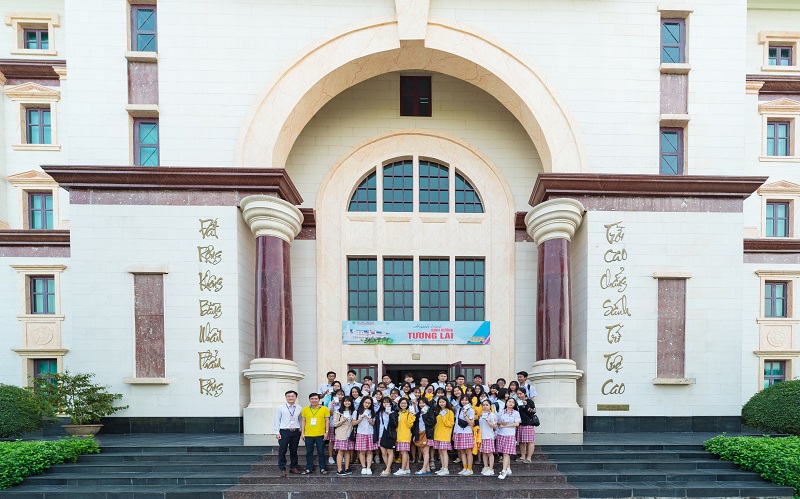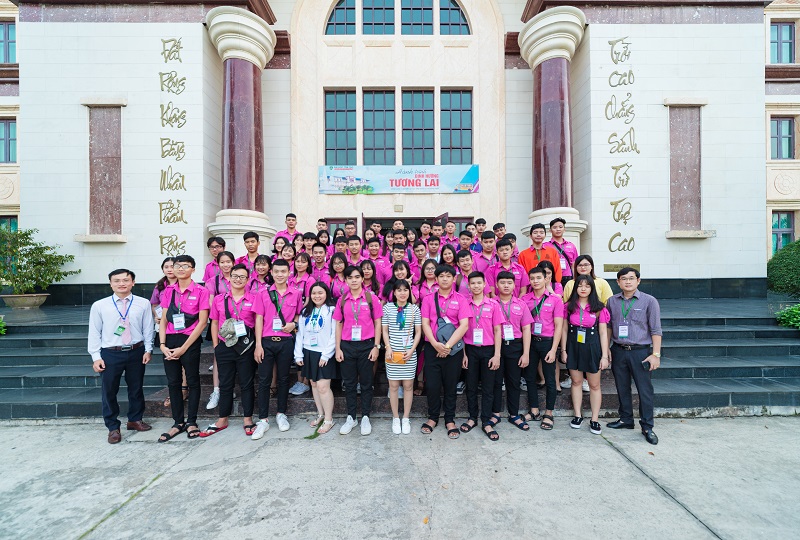 On Sunday, January 13th, 2019, Tan Tao University (TTU) continued working on the triumphant activity of the "Journey of Orienting Future." The 4th journey excitedly welcomed the representatives of teachers and grade 12 students from Hoa Lu High School (District 12) and Tran Hung Dao (Go Vap Province.) Active, energetic and enthusiastic are the three most accurate adjectives in term of describing the spirit that all the attendants and attendees shared together on this fascinating event.
At TTU, students were to be hospitably greeted and enthusiastically instructed by the teachers, the school leaders and the supportive students to visit the campus. University students, while accompanying the high school students, introduced to them the education model of Liberal Arts, an American-qualified, non-profit based on the standards of American university education. This is the environment that helps enhance students' creativity and exploit their personal strengths. Besides that, the passionate, highly-qualified and foreign-trained lecturers will advocate students' inner potential for their international and multinational future career.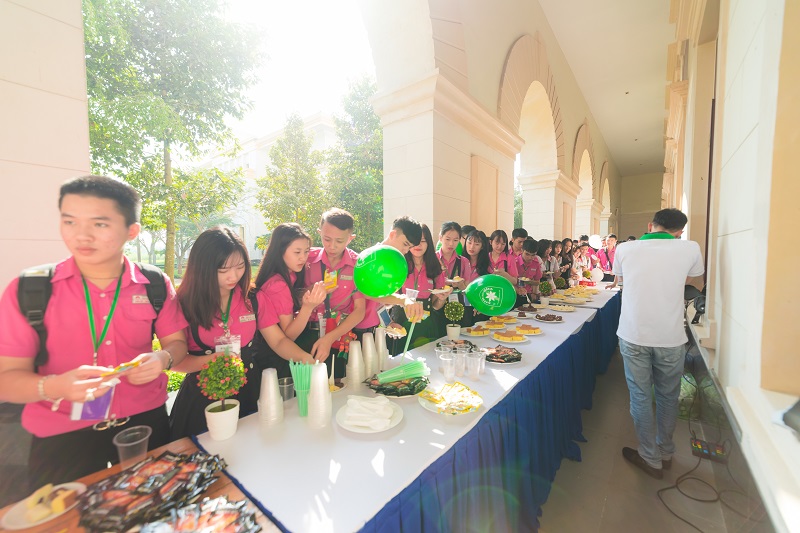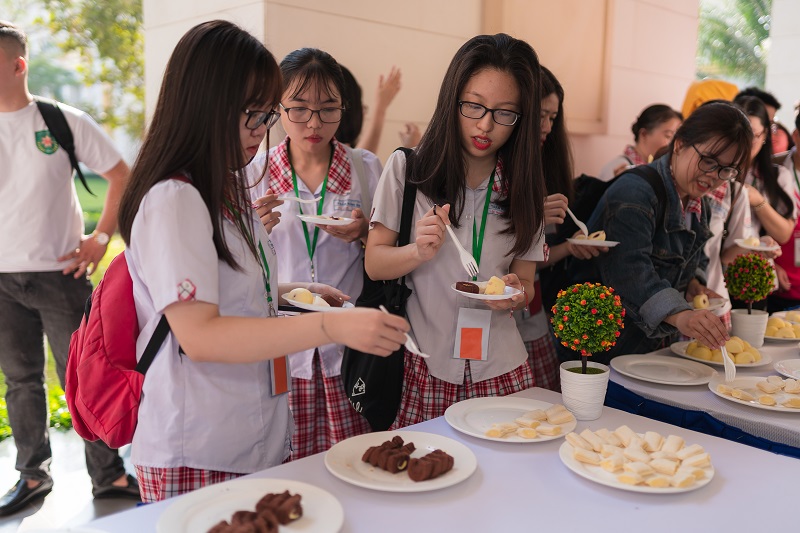 After having visited the campus, a light buffet with pastries and coffee was served so as to energize them for later activities.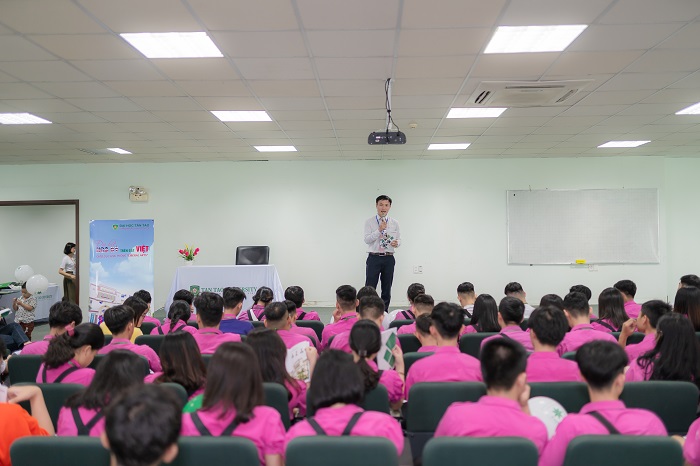 The students had a brief talk with Mr. Duong Hoai An – Deputy Director of TTU Student Affairs Department. He shared the university recruitment information, answered Hoa Lu and Tran Hung Dao high school students' questions about TTU, and had his own thoughts on the topic of suitable career orientation for them.
That students experiencing the trial classes of becoming a one-day TTU students was the continuation of the journey.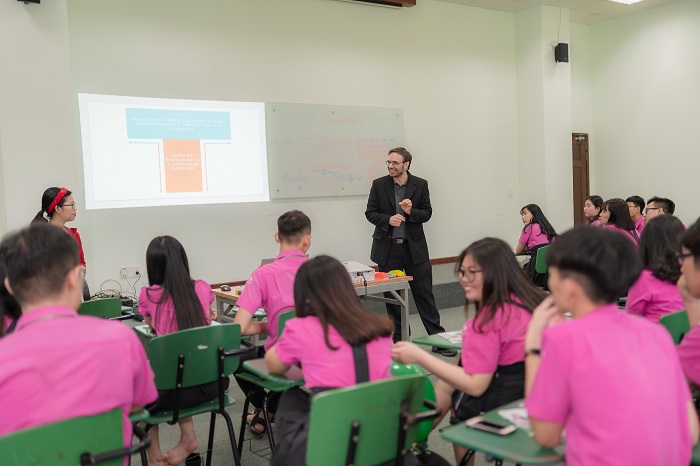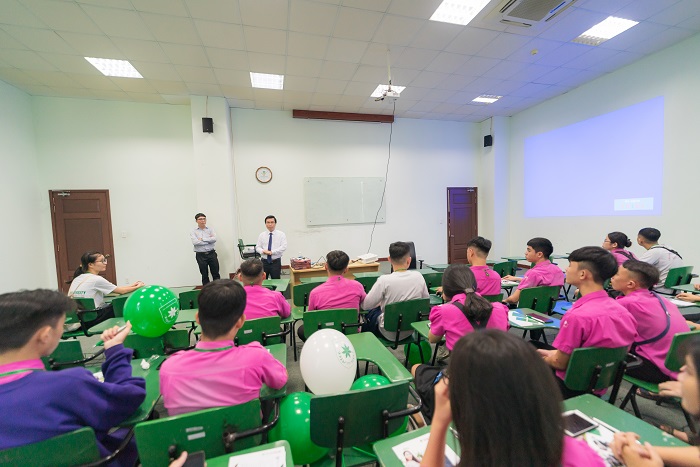 Mr. Jonathan Lankford, MEd, Faculty of School of Humanities and Languages and Dr. Nguyen Dinh Truong, PhD, Faculty of School of Biotechnology shared knowledge about their schools at TTU. For the faculty of School of Medicine, students were instructed by Mr. Ha, majoring in Specialized Medical English, and briefly introduced the 3D Anatomage Table, the most modern technological equipment advantaging the purpose of teaching medical students.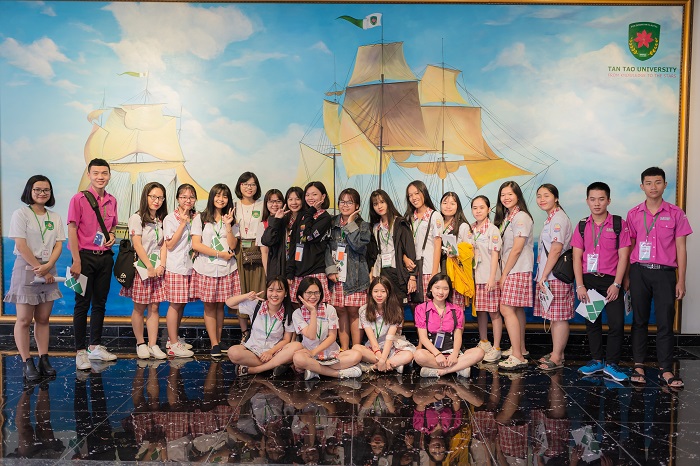 Hoa Lu and Tran Hung Dao students had enjoyable moments of taking photos with TTU faculty and university students, and with the two high schools together.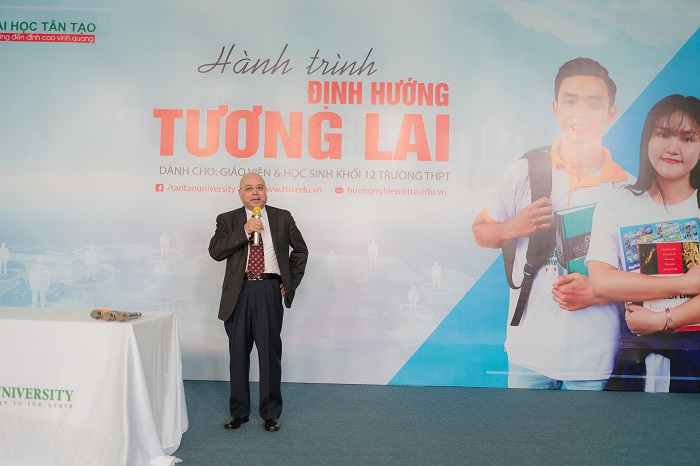 After that, students were pleased to greet the special presence of the Acting Principle of Tan Tao University and Dean of School of Medical Faculty – Prof. Thach Nguyen. He shared about "The Youthful Generation of The 21st Century" and thoughts of "Being Successful" with future generations.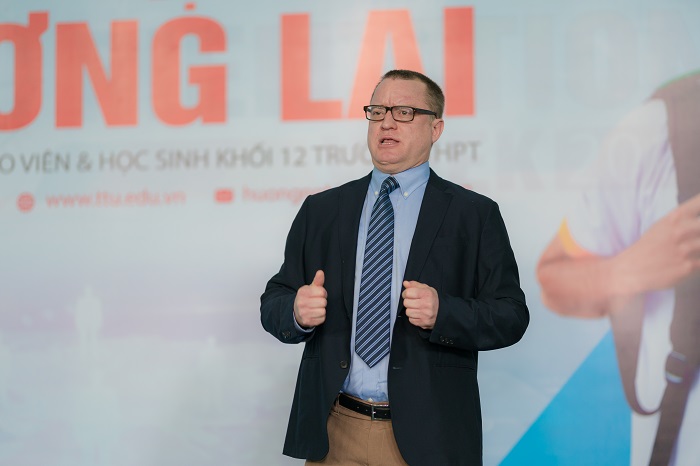 Besides that, Dr. Henry Webb, Deputy Dean of School of Business and Economic Administration appeared to passionately put on a talk about "How to Be Successful in Business and Scientific Career." He had attended and been a spokesperson at many economic conferences around the world and had about 4-year-living-in-Vietnam life.
In addition, Prof. Andy Nghia Nguyen, having returned from America to attend the event, is currently a professor working at the Department of Pathology and Medical Laboratory, University of Texas Medical School, Houston. He had his sharing on the topic of conducting research experience, as he has been a 25-year experience on the subject.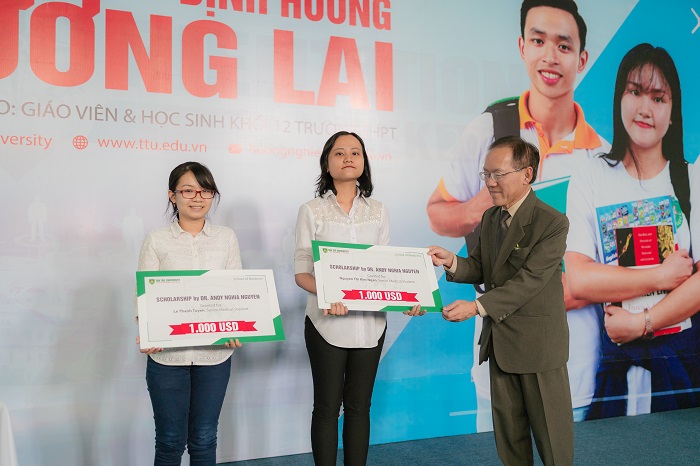 Thereby, he awarded two scholarships, which was 1,000 USD each, for 2 excellent students from School of Medicine.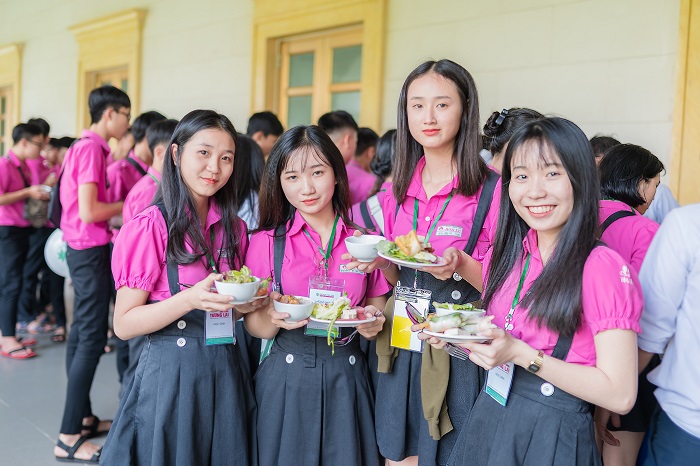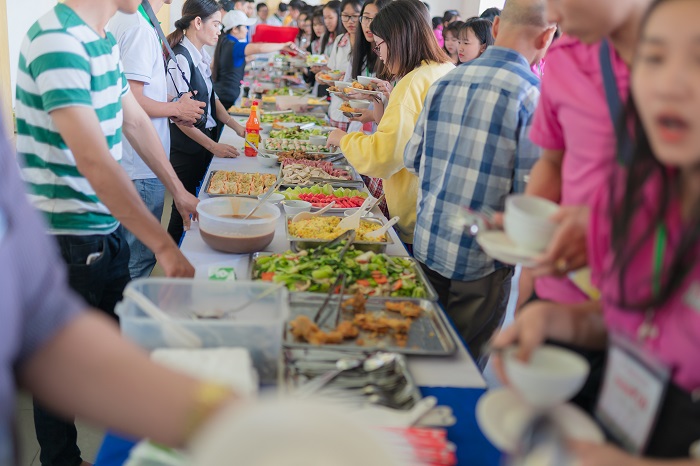 At the end of the speech at Levy Hall, all the students and teachers had a special standing buffet lunch in the lobby and prepared to end the one-day trip at Tan Tao University.
Before going back to Ho Chi Minh City, Hoa Lu and Tran Hung Dao High School students paid the dormitory for female university students and for high school students from Tan Tao High School for the Gifted and said goodbye, marking the end of the 4th "Journey of Orienting Future" with much more expectations and hope for "The Youthful Generation of The 21st Century."