On January 12th, SWEC began the New Year with its first training of 2019 – Approaching to Addiction. Addiction is one of the most alarming social problems, given the fact that we can find people smoking, drinking and gambling almost everywhere. Yet, we actually do not fully understand the definition of addiction. Fortunately, Dr. Tran Thanh Duy Linh – former internal resident of UMP, who currently works as a Family Medicine lecturer in UMP, gave us an excellent overview about this topic.
We learnt that there are different kinds of addiction and four stages of how a person uses a substance. We are used to the saying that "Do not try, not even once" for heroin. The fact is that not everyone gets addicted to heroin at the first try, however we should never risk that. Some people get addicted at the first time, some at the second,…. It varies between people, based on the difference of genetics. But one protective factor which is the same in most of the cases is the vital role of family and friends. Their strong support and love are keys to help the addicted and it would lead to less cases of substance abuse in the first place.
The training session was more than 1-hour long with lots of interesting questions from attendees and lively interactions. Zoom allowed distant attendees who could not come to join us at 7A hospital to take part in the training from their home and TTU dorm. The training helped us to erase our stigma about addiction and addicted. People might get into the addiction world on their own, but they need lots of help from other people to be able to get out of the hazardous hole of it. We encourage more volunteers and members to join us in the next trainings with us so that we all are equipped better to take care of the others.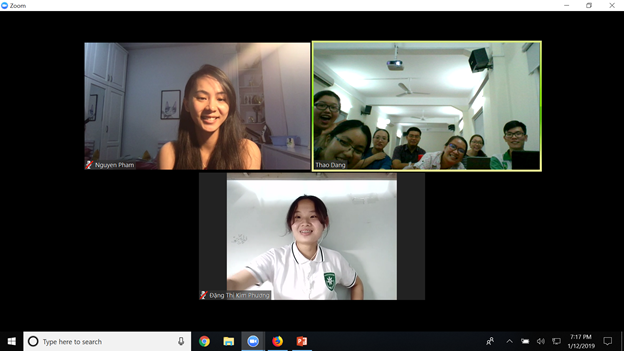 You can find the presentation of the training here.