On the afternoon of March 15th, 2019, School of Economics & Business Administration Tan Tao University cooperating with Vinh Thinh Cable & Wire Co., Ltd organized a field trip to the North Saigon Factory and a talkshow at the company's headquarter to help students answer questions about business areas.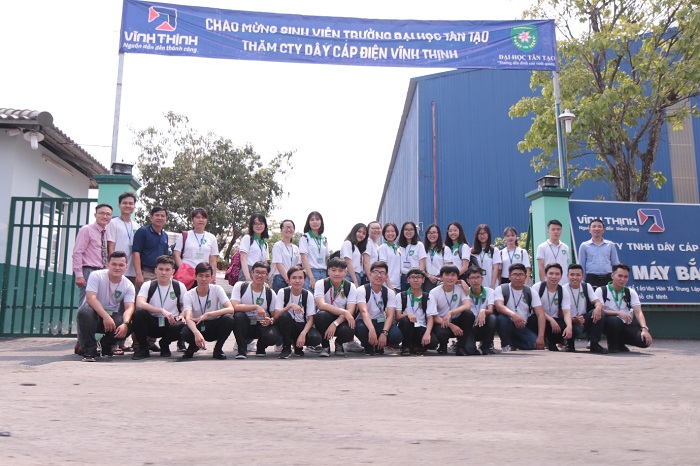 Students of School of Economics & Business Administration and other schools visited factory in North Saigon.
After being introduced to the safety processes and procedures when visiting the factory, students were allowed to explore and get valuable knowledge from the extremely modern production process of Vinh Thinh Group. Student's passion for exploring and learning became a great source of motivation for managers, workers and employees of the company to work and answer questions related to the production process and quality assurance to provide goods to consumers.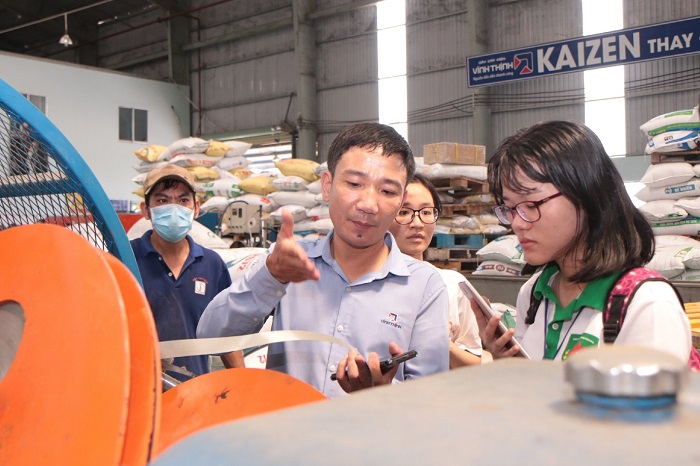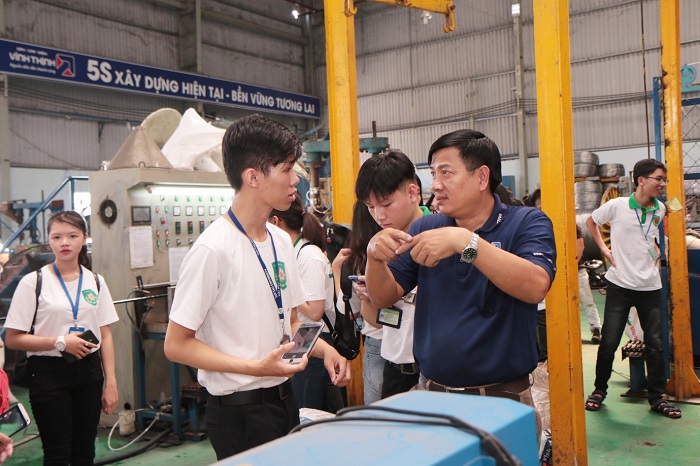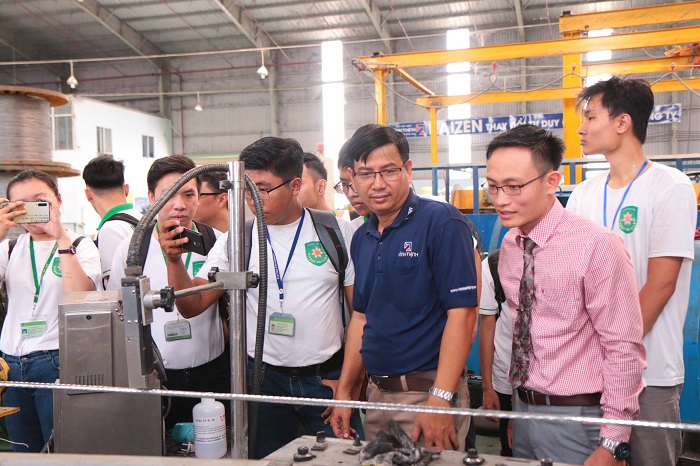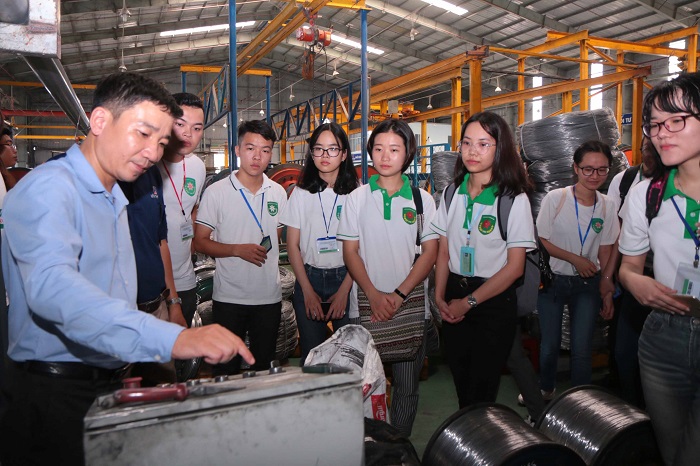 Students were guided around the factory by the managers.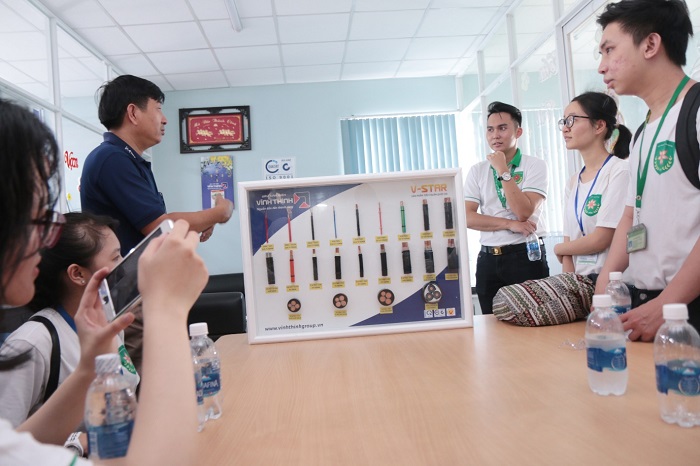 And the process of checking and evaluation the quality of materials and products.

After visiting the factory, the students immediately moved to the company's headquarter in Xuan Thoi Son, Hoc Mon district to participate in the meeting with the company's leaders and guest speakers.
In the beginning of the program, our students got acquainted with speakers who are extremely successful entrepreneurs in many fields such as tourism – travel, health care resorts, consultation study abroad – settlement and others.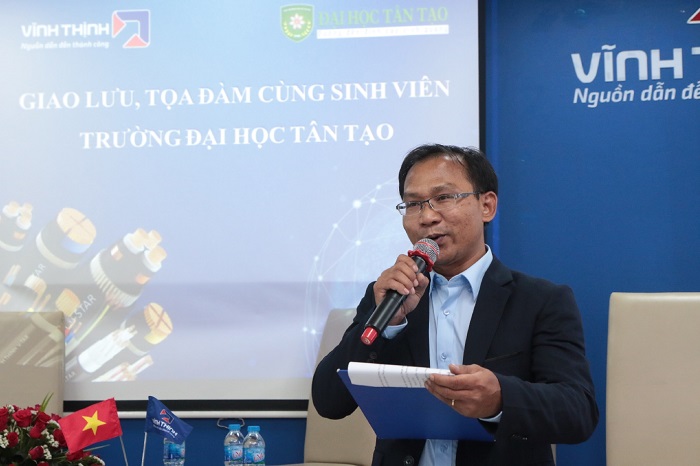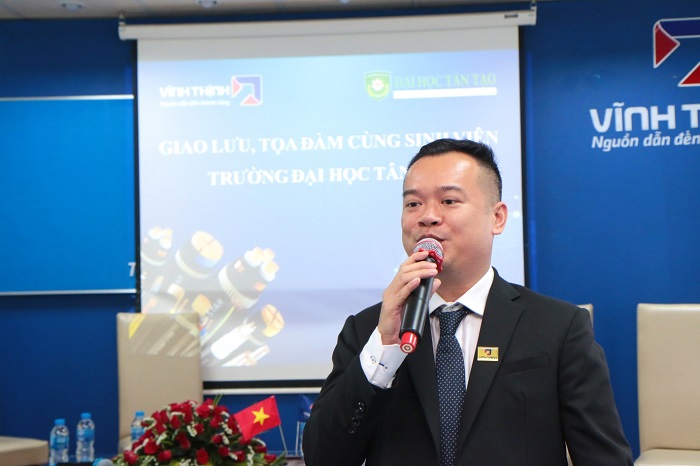 CEO Nguyen Quoc Binh – Director of Vinh Thinh Cable & Wire Co., Ltd shared about the process of formation, vision and mission of the company.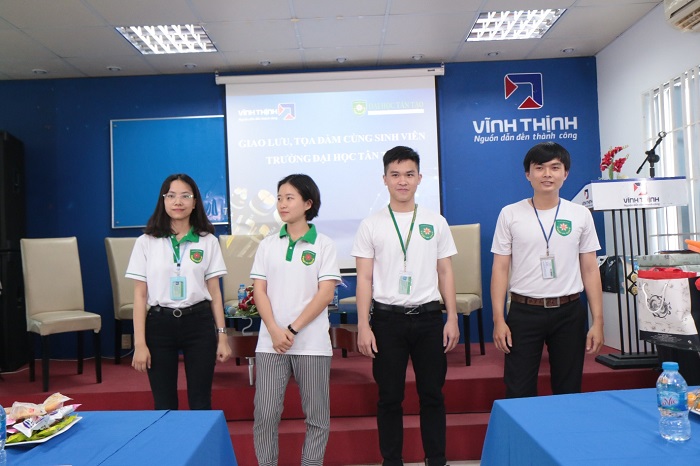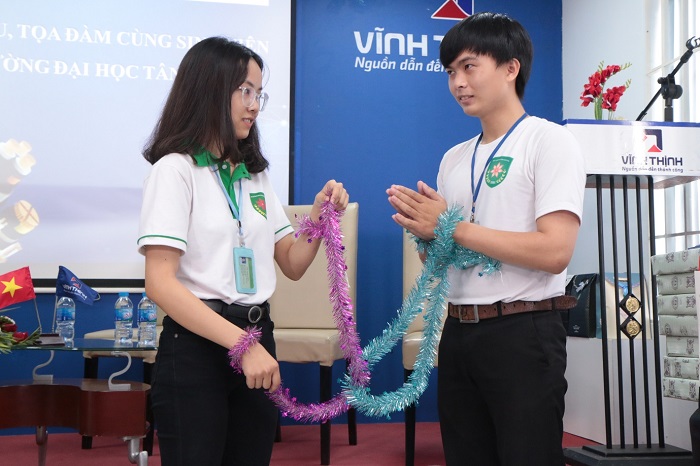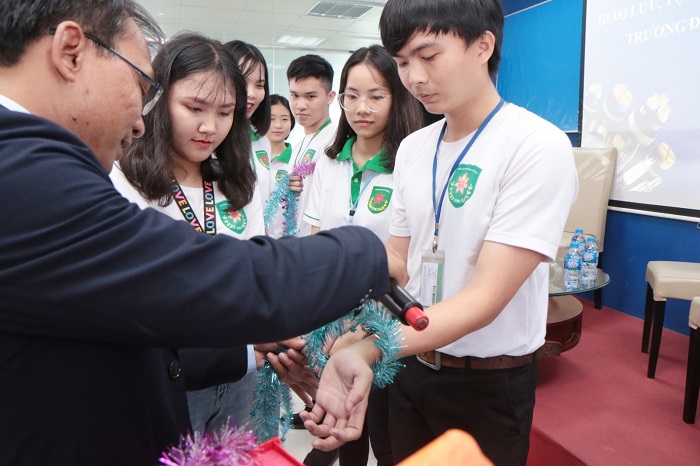 The students also participated in a small activity from the organizers to warm up the atmosphere as well as bring a lesson about experience and value of an entrepreneur.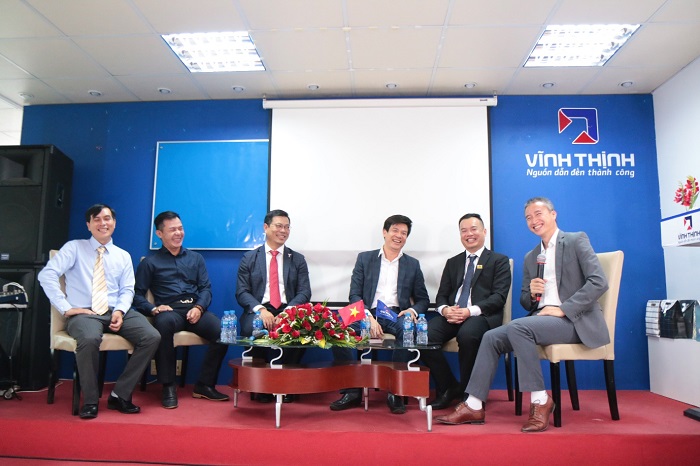 Guest speakers and entrepreneurs in the seminar.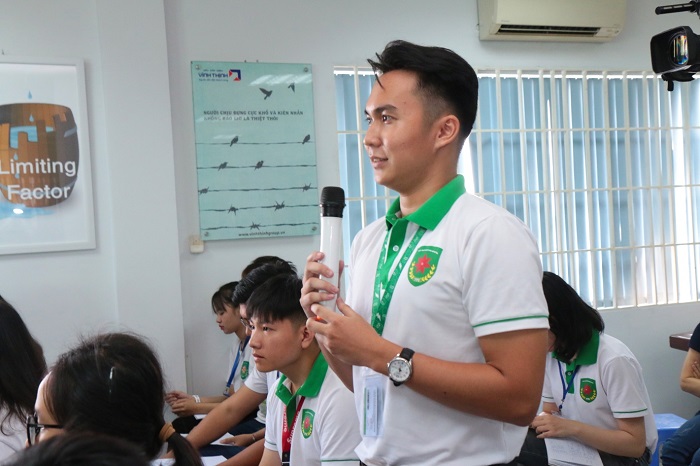 Student Tran Thanh Binh asked questions about the comparison between investing in the foreign exchange market and opening savings in this fast-changing era.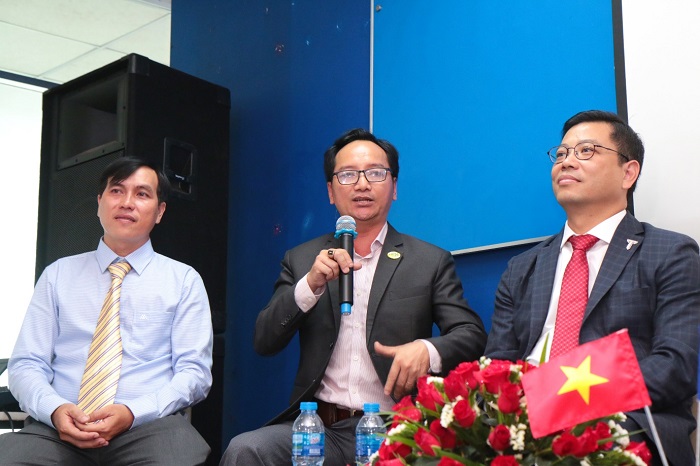 M.A Nguyen Quoc Cuong – CEO of USIS Group answered question.
After the opening question, the atmosphere of the show became more exciting and enthusiastic. Tan Tao University students were constantly asking questions about practical problems that start-ups are facing.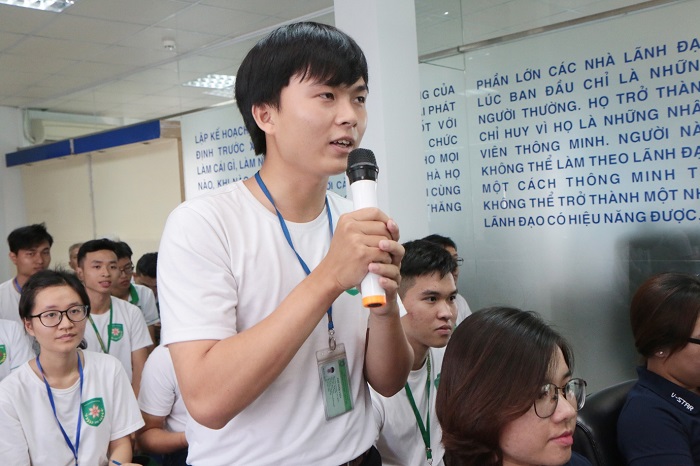 Nguyen Van Chieu – sophomore of International Business delivered questions to speakers and entrepreneurs.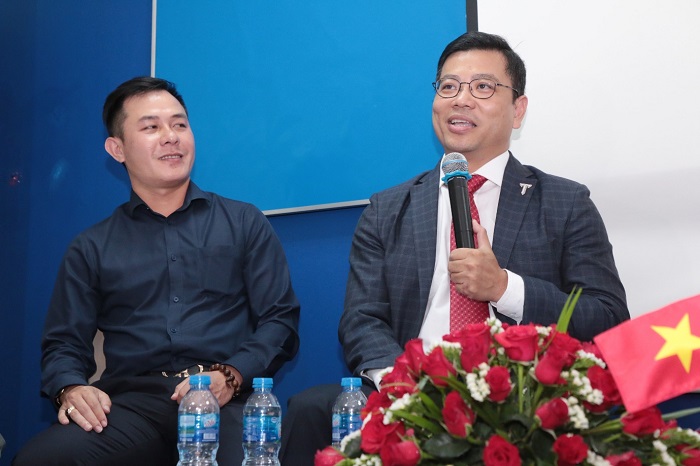 M.A Nguyen Hoang Duong – CEO of Brian Tracy Training Vietnam answered the question.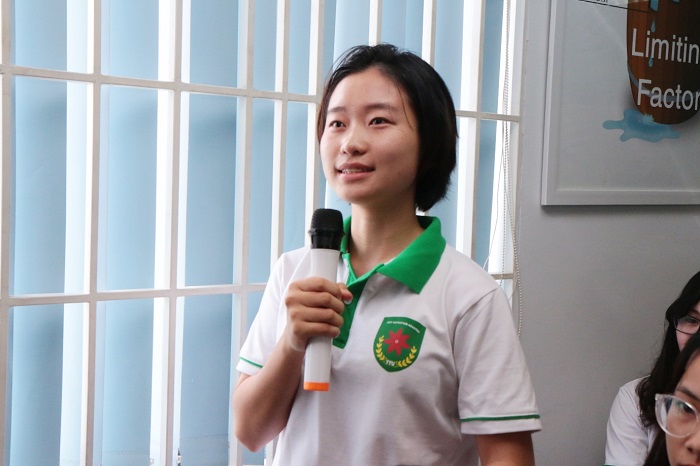 Tran Thi Thuy Tien – student from the School of Humanities & Languages asked a question regarding the issue of resolving the personnel crisis in the company.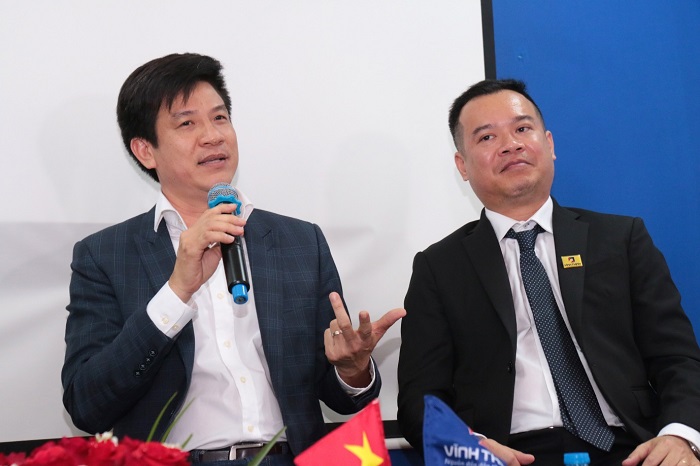 This question was then answered by Mr. Phan Hung Dung – Standing Vice Chairman of Saigon Businessmen Club; Chairman of the Board of Fiore Healthy Resort.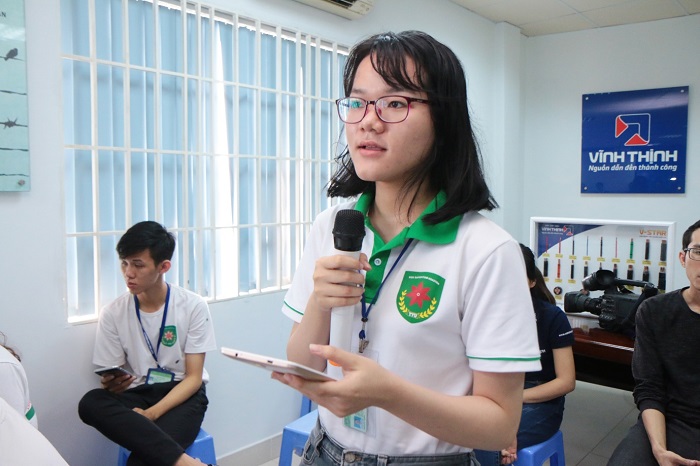 Pham Thi Diem Uyen – a second-year student, raised a realistic and hard-hitting situation for entrepreneurs in overcoming difficult times of the company.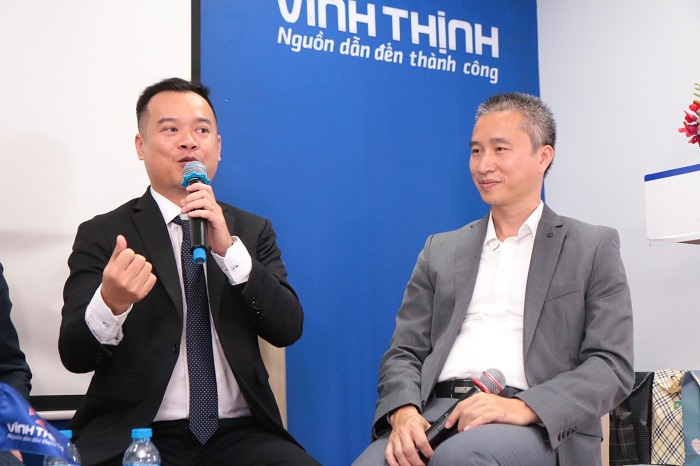 This question was answered by CEO Nguyen Quoc Binh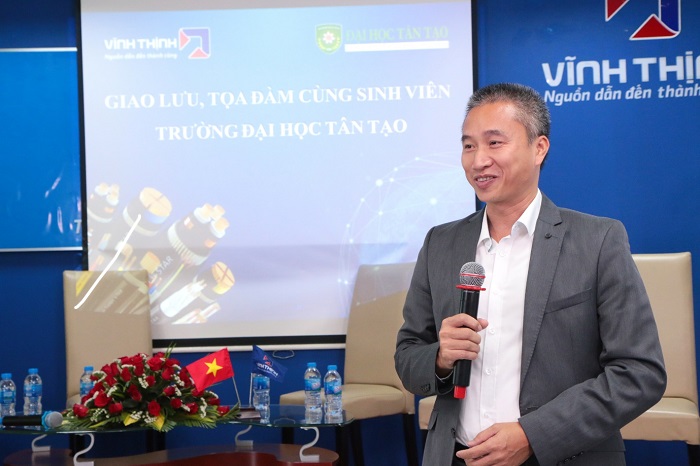 Dr. Tran Duong – Deputy General Director of Tan Tao Group, Vice Provost and Dean of the School of Economics & Business Administration of Tan Tao University also added some ideas around this issue.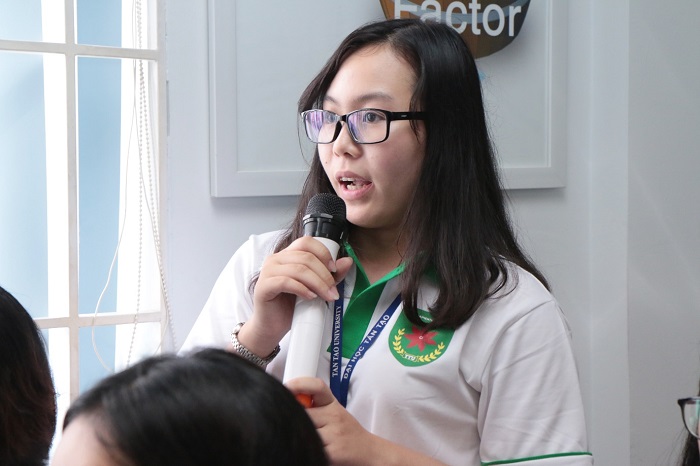 Nguyen Thi Ngoc Mai – 2nd year student of School of Economics and Business Administration raised questions regarding personalizing brand.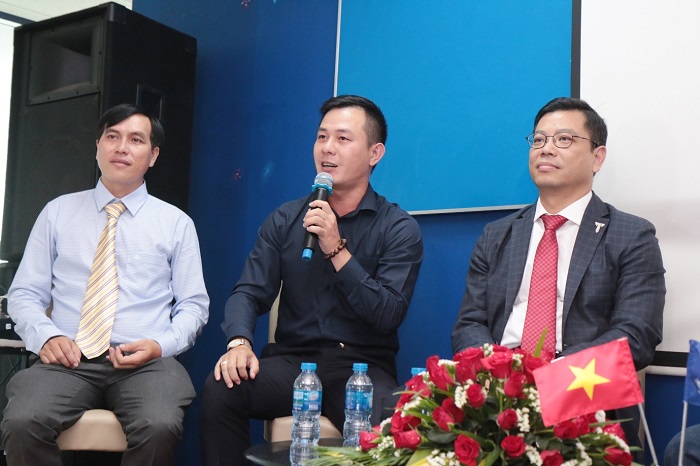 CEO Tuan Vu directly answered this question.
Finally, to conclude the event, CEO Nguyen Quoc Binh – Representative of Vinh Thinh Cable & Wire Co., Ltd. delivered flowers and gifts to the speakers and businessmen as an appreciation because of their presence and dedication contributing to the talkshow.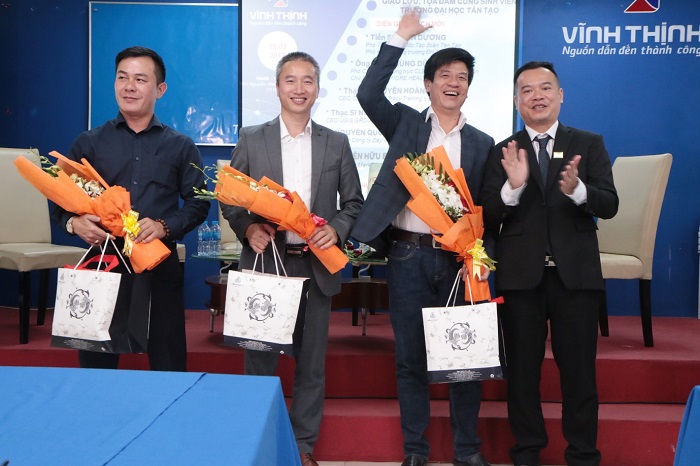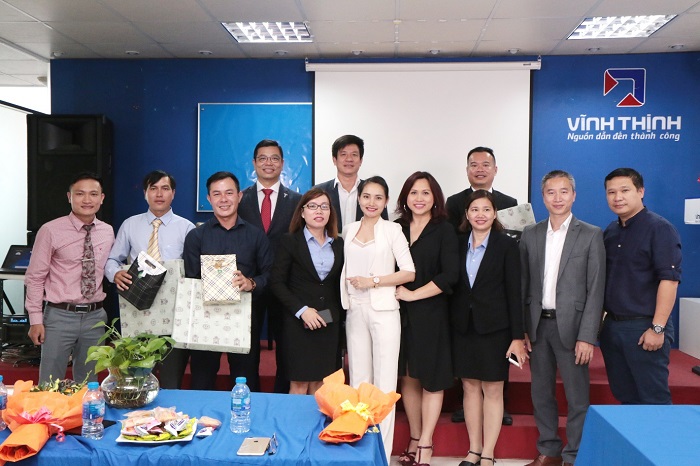 Leaders of Vinh Thinh Cable & Wire Co., Ltd took a picture with the speakers and businessmen.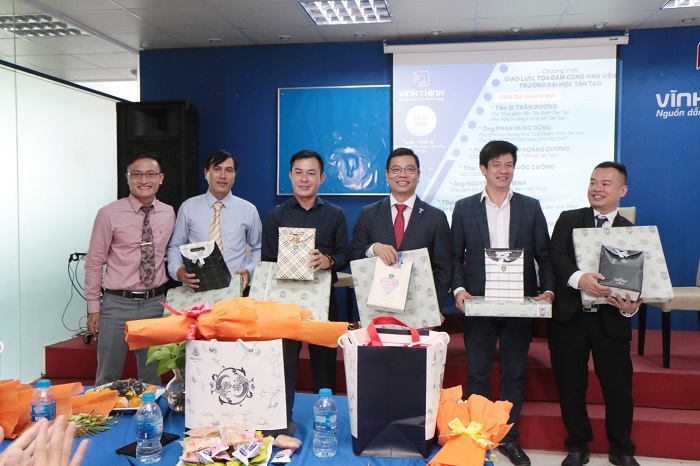 Gifts from Tan Tao University.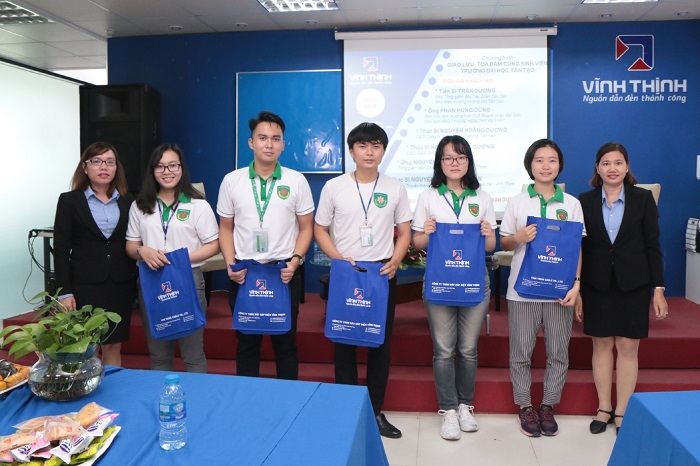 Students who asked questions also received gifts from the company.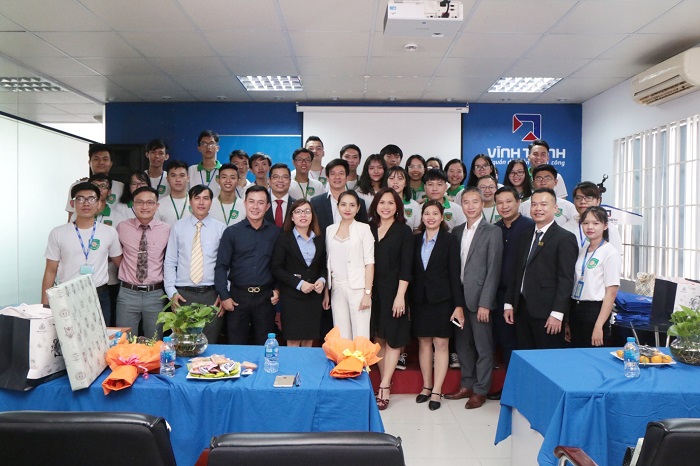 Hopefully, after the field trip to Vinh Thinh Cable & Wire Co., Ltd and the talkshow with entrepreneurs, guest speakers, students of Tan Tao University will have valuable experiences to create good values for society.